Douglas Gresham on Narnia Movies, Books, C.S. Lewis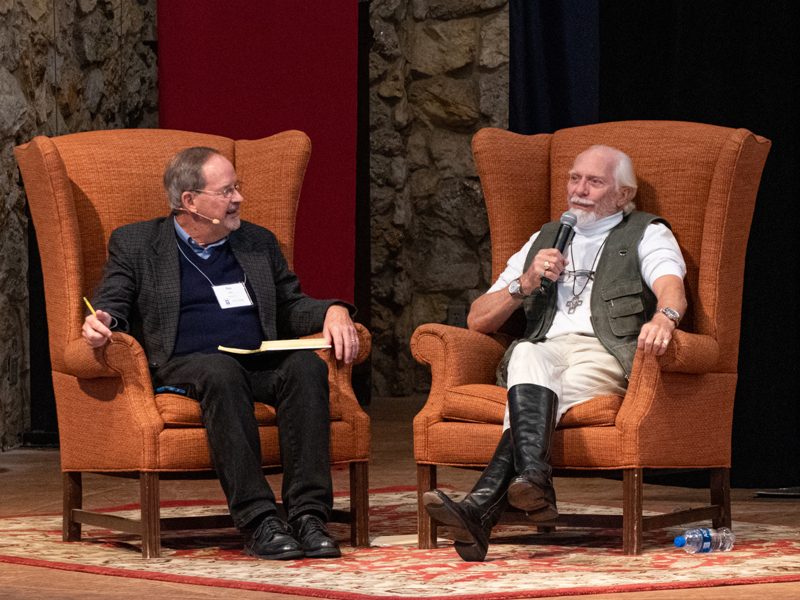 In November 2019, Douglas Gresham (stepson of C.S. Lewis) attended a conference held at the Presbyterian Heritage Center in Montreat, NC. Most of the panels at the conference were about Lewis and other Inklings, but two of the panels featured Gresham where he discussed many things, including his childhood, various interesting tidbits about Lewis, and his experiences bringing the Narnia books to the screen.
Read about Gresham's comments about the future Netflix adaptations here.
One of the interviews was moderated by William O'Flaherty, the host of All About Jack, and the other was moderated by Dr. Don King, C.S. Lewis scholar and professor at Montreat College. While they covered some of the same topics, they are both worth a listen.
When asked about his experience making the Walden Narnia movies, Gresham said they had a lot of fun making them. He thought The Lion, the Witch, and the Wardrobe was a fine film and a good representation of the book other than a few glitches. He thought the experience of making Prince Caspian was different because of the success of the previous film, and he lost more battles while working on it.
I think probably my friend who directed it and the producers along side me thought that we'd made a terrific success with The Lion, the Witch, and the Wardrobe, therefore we could do no wrong with the next one.
He said he fought a lot of battles on The Voyage of the Dawn Treader, but it had his best cameo.
Part of the discussion about the Walden films involved Gresham's role as an executive producer, a title he said is basically meaningless.
You can't make things happen. You can only do your best to advise in the best way you know how . . . a lot of the credits one gets, like executive producer, are mostly just to make you feel good. They don't necessarily mean they have to listen to you.
Gresham had a lot to say about the actors. He said James McAvoy had a "beautiful, semi-Narnian accent" while playing Tumnus. He also talked about William Moseley as King Peter. While Moseley was filming Silent Mountain, he and other crew members were struck by lightning.
They were knocked unconscious, and when he woke up he found the whole crew had fled to safety, leaving them lying there . . . So he gets up and staggers over and reaches down, picks up his co-star and walked with her into safety. Now that's the kind of lad we had playing King Peter, and he can play King Peter for me any day anywhere in the world anytime.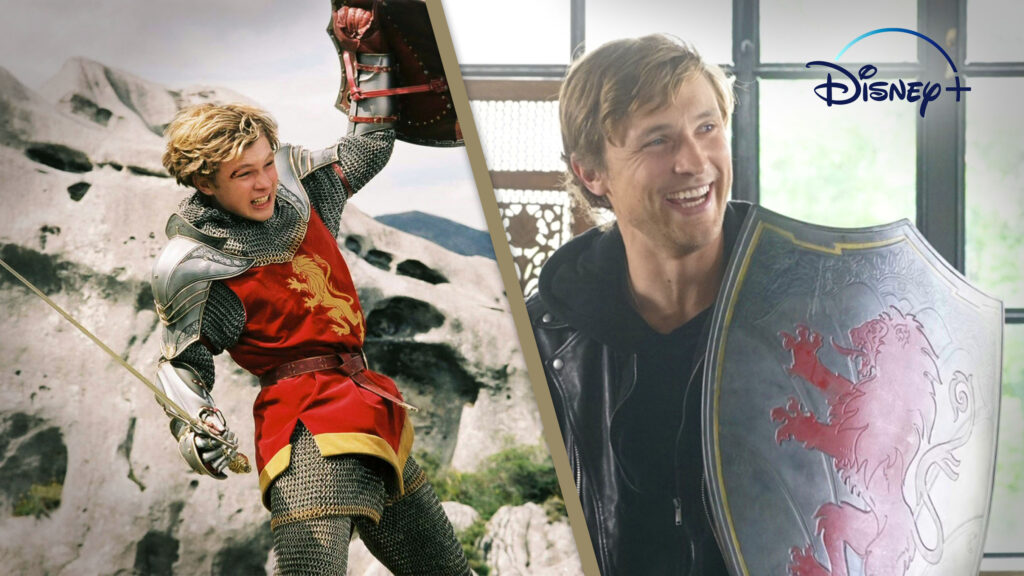 Earlier Narnia productions, such as the 1979 animated film, were not what Gresham wanted to make. Seeing the first Star Wars movie was the first time he thought it would work because they could potentially put a lion on the screen and no one would know it wasn't real. He also said he was not very involved in the BBC productions, but he thought they didn't do "too bad a job" considering the limited budget. He then added "but I think we did it better".
While talking about the books, Gresham was asked if the character Digory was inspired by him. He said no, but Shasta and Corin might have been.
I think that Jack had this weird, strange, foreboding kind of skill about him. He was quite able and often did, whether meaning to or not, write a character whose characteristics and behavioral patterns belonged to someone he hadn't met yet but was about to.
Lewis' novel Till We Have Faces, which was a collaboration with his wife, Joy Davidman, came up more than once. Davidman's name was left off the cover because she thought it would detract from the sales. Gresham said he thinks it is an underrated book. One of the audience questions was if Gresham had ever considered adapting Till We Have Faces or Lewis' Space Trilogy for screen and he said those were two of his great ambitions.
I think Till We Have Faces is probably the best book [of fiction] my step-father ever wrote . . . It was a collaboration between him and my mother and they did it very, very well. It would make a fantastic film.
The main focus of the conference was the continued relevance of Lewis in the 21st century. When Gresham was asked for his thoughts on the topic, he said that one of the reasons is that Lewis tells the truth.
He doesn't mess around . . . Jack's works are truthful. I don't think he ever told a lie, certainly in all the years I knew him he never told a lie, or caught him out in one anyway. But the first thing I think about his works is that you can't refute them.
Gresham also talked about the friendship of Lewis and J.R.R. Tolkien. When an audience member asked him if Lewis and Tolkien had a serious disagreement and went separate ways Gresham insisted that it was not true.