Enchanted Cheeseburgers: The Modern-Day Narnia Movie That Almost Happened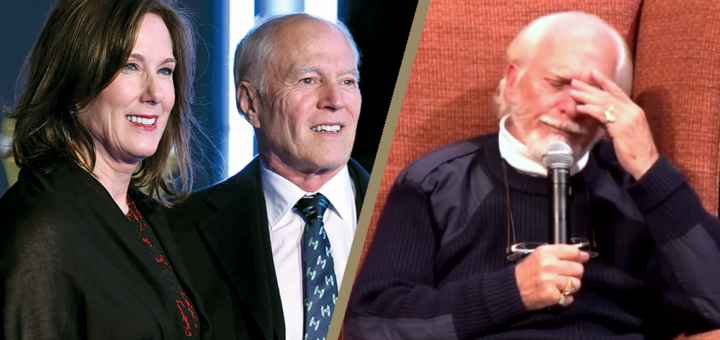 Kathleen Kennedy, currently president of Lucasfilm, and producing partner Frank Marshall once tried to adapt The Lion, The Witch, and The Wardrobe for Paramount in the mid-1990s. And the results were disastrous, at least according to C.S. Lewis's stepson, Douglas Gresham.
After decades of success in Hollywood, the pair acquired the rights and began developing a Narnia film under their production house, The Kennedy/Marshall Company. Their plan was to begin filming in 1996.
The Screenplay
In the original draft, the film was set in present-day Brentwood, Los Angeles. It opens on a smoggy LA day with a helicopter dangling a huge lion statue from the clouds. The action, seemingly, is expedited when our Pevensie children are exiled to England due to Edmund's habit of stealing CD's from a store. The Witch Witch later attempts to lure Edmund with enchanted cheeseburgers rather than Turkish Delight.
Further drafts would include:
A giant water spirit
Flocks of evil ravens flying out of Jadis' mouth
Aerobatics by the Witch's sleigh
A "cynical humanistic philosophy"
At the time of development, U.S. based producers were seemingly reluctant to make British entertainment. Films set in or revolving around British children were viewed as more of a risk for North American audiences.
A Distressed Gresham
Gresham's reaction to his first read-through was that of disbelief.
I literally hurled [the script] at the wall about four times… it just got worse and worse and worse. I thought "What the heck is wrong with these people?"

Douglas Gresham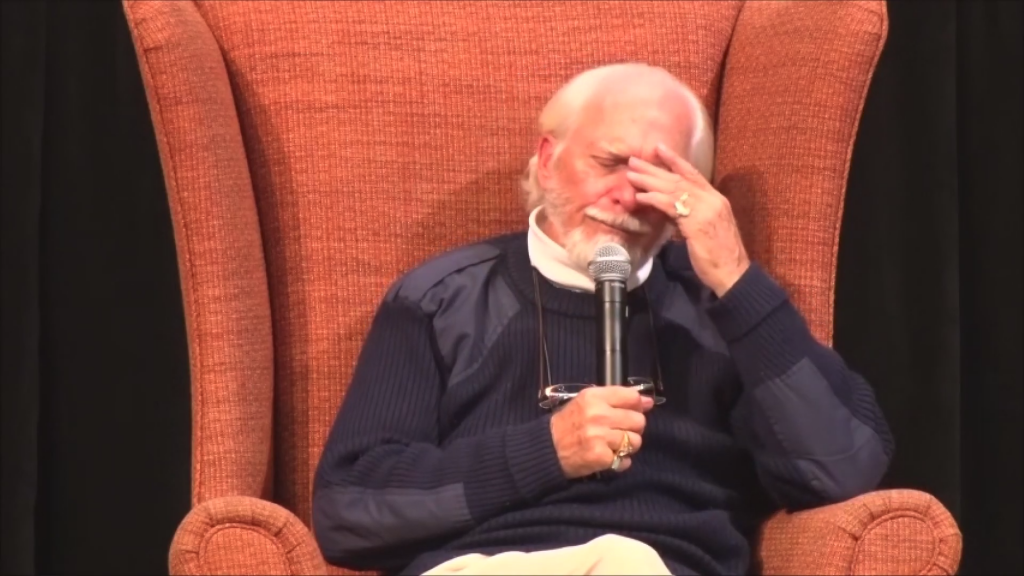 Gresham, who had no control or approval rights under this deal, actually made a public post online in 1996 on a Usenet discussion thread, encouraging fans to voice their concerns to the producers and studio.
I am fighting, and I will continue to fight against this filth, but I feel very much like David going up against Goliath… I would actually not be in the least displeased if every Narnia fan in the world were to write to Kennedy/Marshall and Paramount to express concern that they stay faithful to the book, and not trash it.

Douglas Gresham
Besides the obvious adaptation worries, Gresham also feared that technology hadn't quite arrived at the point where they could have realistic versions of talking animals, namely Aslan.
For one reason or another, the project never released.
It wasn't until 2001 that development regarding Narnia film adaptations picked up steam again. Unsurprising, given that Harry Potter and the Philosopher's Stone – a film set in Britain, starring British children – released that same year.
Do you think it's essential for Narnia adaptations to be set in their original time period? Let us know in the comments below!