All NarniaWeb Will Be Renewed: New Forum Launch!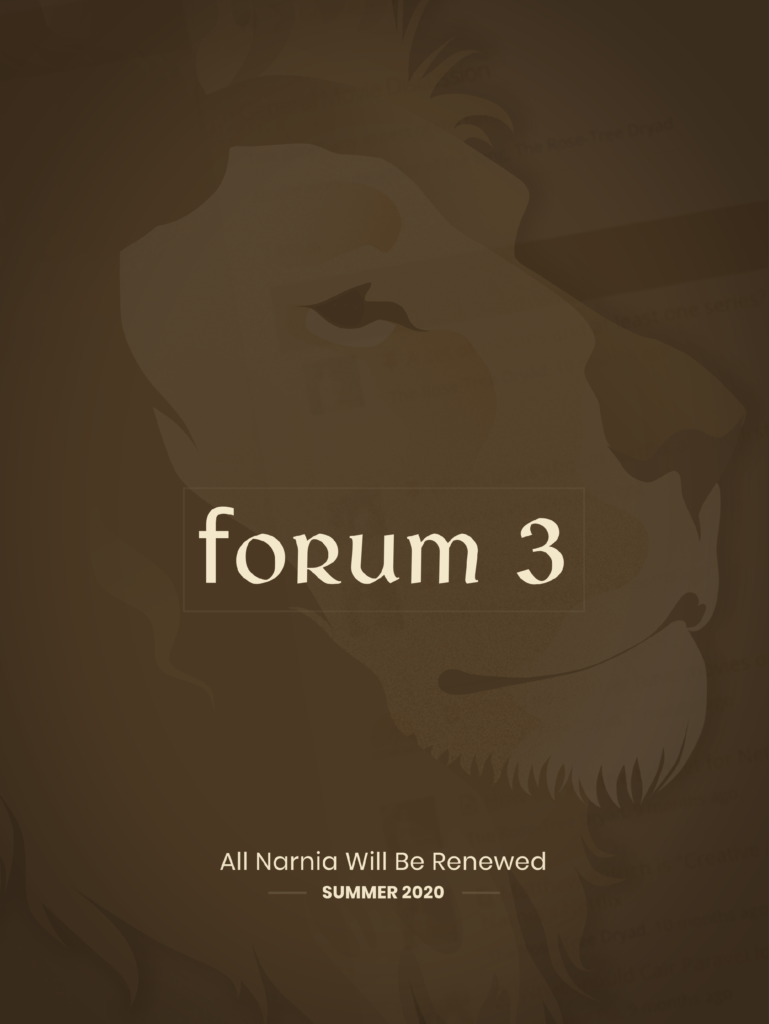 "And now all Narnia will be renewed."

Aslan, Prince Caspian
Come further up, come further in! Our community forums have re-launched with a brand new design.
Originally established in 2003, NarniaWeb Forum now offers a mobile-friendly design and new features like Notifications and Likes to make it easier than ever to stay connected with NarniaWeb's community of passionate fans. There are discussion forums dedicated to Narnia film adaptations, the books, the costumes, reading groups, non-Narnian topics, roleplays, and games. It's an online kingdom for people who love Narnia!
The existing user accounts, topics, and posts on the previous forum were transferred to the new forum design on May 25th, 2020. You can still peruse the old forum archives here.
Thanks to the support of our generous patrons, the new forum is ad-free for everyone. (Want to help support NarniaWeb? Click here to learn more.)
If you're already a member of our community, fill out the form on the Lost your password? page to recover your account. If you haven't signed up yet, consider this your official invite!
As Netflix's Chronicles of Narnia adaptations continue in development, the Narnia fandom is already experiencing a renaissance and now is the perfect time to connect with people who love these amazing stories. Aslan is on the move!
A note from Fantasia (Forum Administrator):
All of us here at NarniaWeb just want to say "THANK YOU!!!" to The Rose-Tree Dryad for her tremendous amount of work on building our new and improved forum.