What the Magic Wardrobe Should Look Like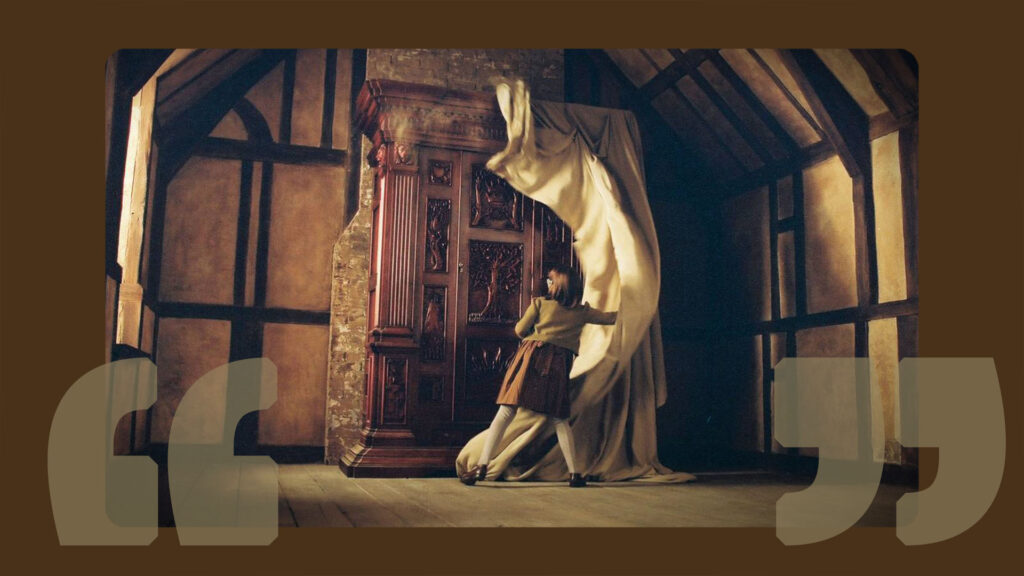 This article is based on an ongoing discussion in the NarniaWeb Forum: New Era, New Wardrobe
Lucy Pevensie's discovery of the magic wardrobe in The Lion, the Witch and the Wardrobe has teased generations of readers with the notion that the way into Narnia might be hiding in plain sight.
Bringing the Wardrobe to the Screen
"Anyone who loved the book is going to want to see the wardrobe," Director Andrew Adamson said. "By covering it with that sheet for a moment, you get to hold on to that pleasure of anticipation a moment longer."
For the movie, Production Designer Roger Ford drew some inspiration from the wardrobe designed by C.S. Lewis's grandfather, which is now on display at the Marion E. Wade Center. The result is impressive and imposing. Its shape is majestic. The carvings are intricate and seem to tell a story (readers of the books will recognize scenes from The Magician's Nephew).
When Lucy (portrayed by Georgie Henley) enters the room, she seems to immediately sense magic emanating from the wardrobe. The chipper Oh Johnny tune is abruptly replaced by a low frequency rumble. Transfixed, she steps forward and removes the drop-cloth (in slow motion) and is visibly impressed with what lies underneath.
Back to the Book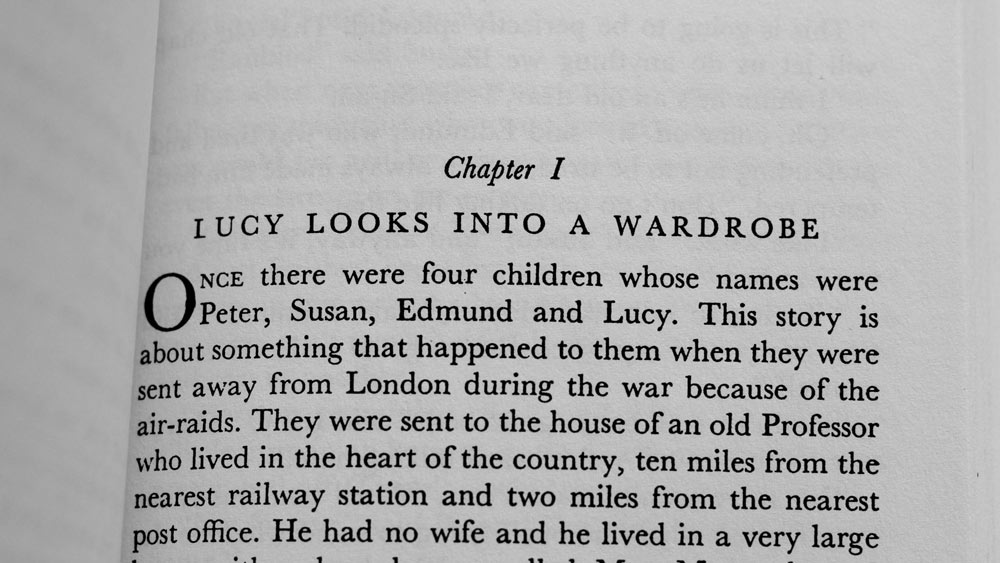 Part of the magic of Narnia, in my opinion, is the idea of the awe-inspiring and the fantastic hidden behind the mundane.

Wanderer Between Worlds – NarniaWeb Forum
In the original story, the wardrobe apparently appears unremarkable to the Pevensie children. Peter says "Nothing there!" and leaves the room. Lucy stays behind, but only to check if there are fur coats inside.
The Next Wardrobe
Much as I love the ornately carved wardrobe in the Walden film and all of The Magician's Nephew references, I think it would be truer to the book to have the wardrobe appear like an ordinary piece of furniture.

Reepicheep775 – NarniaWeb Forum
With more Narnia adaptations on the horizon from Netflix, there may be an opportunity to do another version of the famous wardrobe. And perhaps restore a small detail that the 2005 movie removed.
"I was worried about the fact that I didn't have a mirror in the door because it's described that way in the book," Director Andrew Adamson said. "But Don McAlpine (Director of Photography) would have killed me if I'd put a mirror anywhere on that wardrobe because it's so impossible to shoot around."
I'm not sure why I was so wanting a looking glass in the door, but the fact that it was absent made me very sad. I would love to see it included. I think that little bit of extra effort would win over a lot of trust from die-hards like myself.

Sun-muffin – NarniaWeb Forum
Join the Discussion
What did you think of the wardrobe in the movie? What should Netflix do differently? Share your thoughts in The NarniaWeb Discussion Forum.