C.S. Lewis Died One Hour Before JFK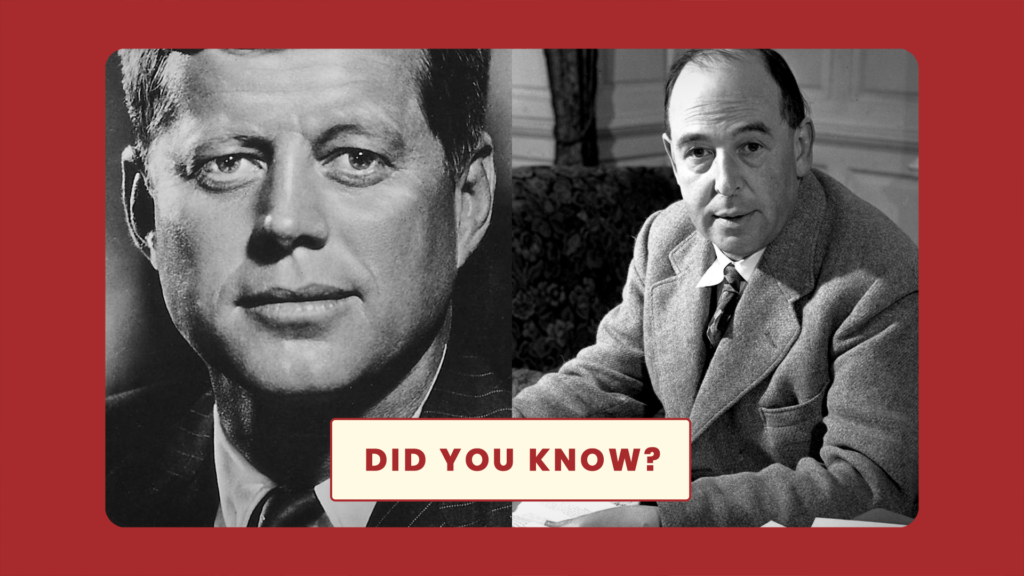 Look for "Did you know" articles on NarniaWeb on the first of every month.
November 22, 1963 is a day that many people remember. The assassination of US President John F. Kennedy overshadowed everything else that happened that day, including the deaths of two famous authors — C.S. Lewis and Aldous Huxley. In fact, Lewis' obituary was not published in The New York Times until November 25th. Lewis died of renal failure in his home in Oxford an hour before Kennedy was shot in Dallas, TX.
Although at the time very few people knew these three men died the same day, the strange coincidence eventually became known. In 1982, author Peter Kreeft wrote Between Heaven and Hell: A Dialog Somewhere Beyond Death with John F. Kennedy, C.S. Lewis & Aldous Huxley. The book explores the idea of Kennedy, Lewis, and Huxley meeting after death and discussing philosophy.