Watch Virtual Presentation of 'The Great Divorce' Stage Play on November 15th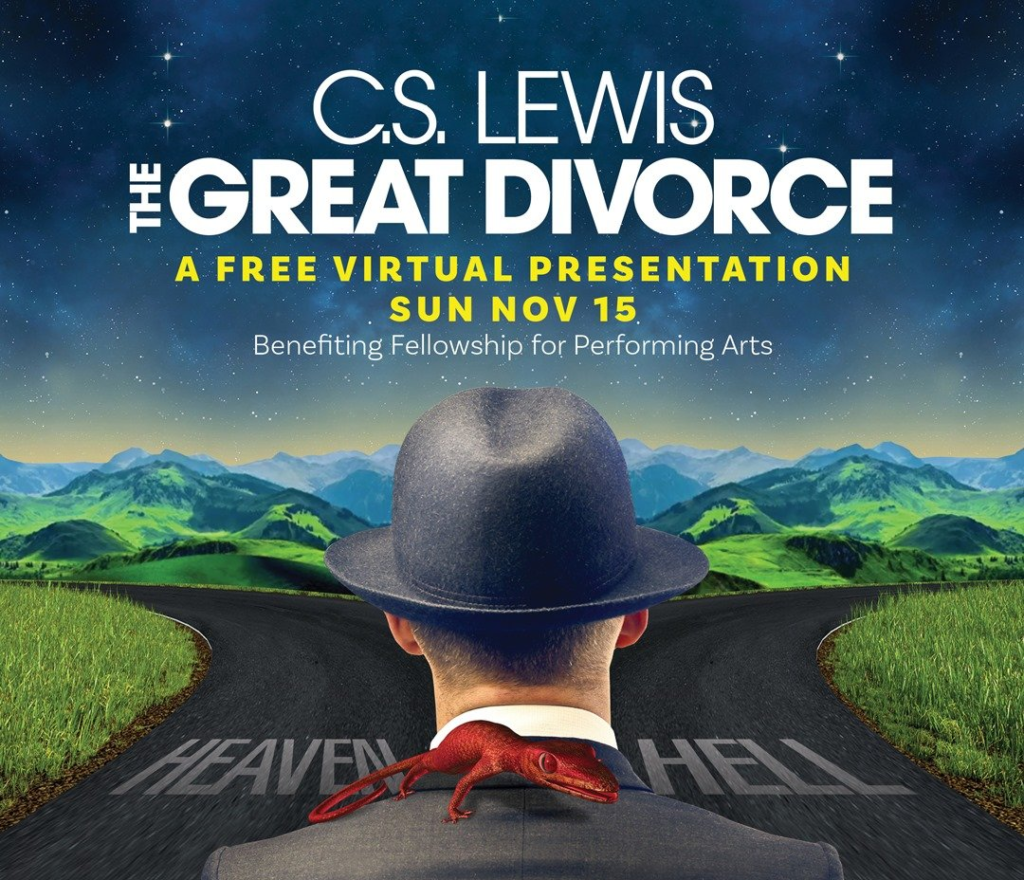 You may be stuck at home, but that doesn't mean you can't go on an otherworldly bus ride with C.S. Lewis.
The Fellowship for Performing Arts, the Christian theatre company responsible for other popular C.S. Lewis stage productions such as The Screwtape Letters and C.S. Lewis Onstage: The Most Reluctant Convert, will be offering free access to an online presentation of their newest adaptation: a stage play of C.S. Lewis's 1945 novel The Great Divorce.
An innovative, intimate virtual presentation of the C.S. Lewis classic! Through the magic of green-screen technology, join four actors on a bus ride from hell to heaven. On arrival, they are invited to stay if they forego the flaws that damned them in the first place. The result is a theatrical clash that is poignant, humorous and deeply insightful about the human condition. 
The online event is at 4 PM, Eastern Standard Time, on November 15th. Registration is free. The play's runtime is 100 minutes and it is recommended for ages 13 and up.
Can't wait until Sunday to enjoy C.S. Lewis-inspired theatre in the comfort of your own home? C.S. Lewis Onstage: The Most Reluctant Convert is also available to stream for free on RedeemTV. Check out NarniaWeb's review of the one-man play here.