C.S. Lewis Exchanged Letters With a Catholic Saint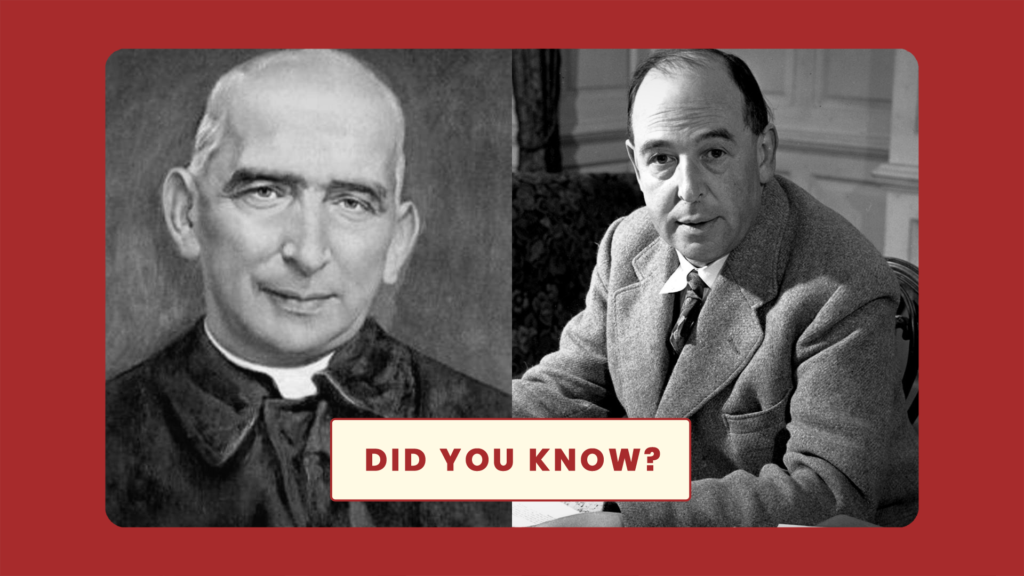 Look for "Did you know" articles on NarniaWeb on the first of every month.
After reading Le lettere di Berlicche, the Italian translation of C.S. Lewis' The Screwtape Letters, Don Giovanni Calabria decided to write to Lewis. Fr. Calabria wrote the letter in Latin because he did not know any English. This was the beginning of a long correspondence between the two that lasted until Fr. Calabria's death in 1954. Fr. Luigi Pedrollo then wrote to Lewis about Fr. Calabria's death, and he and Lewis continued to write to each other until Lewis died in 1963.
The letters that still existed were later translated and edited into one volume, The Latin Letters of C.S. Lewis by Martin Moynihan.
Many of the letters cover theological concepts such as petitionary prayer and Christian unity. There is also mention of current events, and entreaties to pray for one another.
There is no direct mention of Narnia, but Lewis did send "a tale recently translated into Italian in which, frankly, I have played rather than worked."
I do not know whether you will like this kind of trifle. But if you do not, perhaps some boy or girl will like it among your "good children."

Letter 15 in "The Latin Letters of C.S. Lewis"
Fr. Calabria was the founder of the Poor Servants of Divine Providence and the Poor Sisters of Divine Providence. He was canonized as a saint by Pope John Paul II in 1999.