Review: Virtual Performance of "Shadowlands"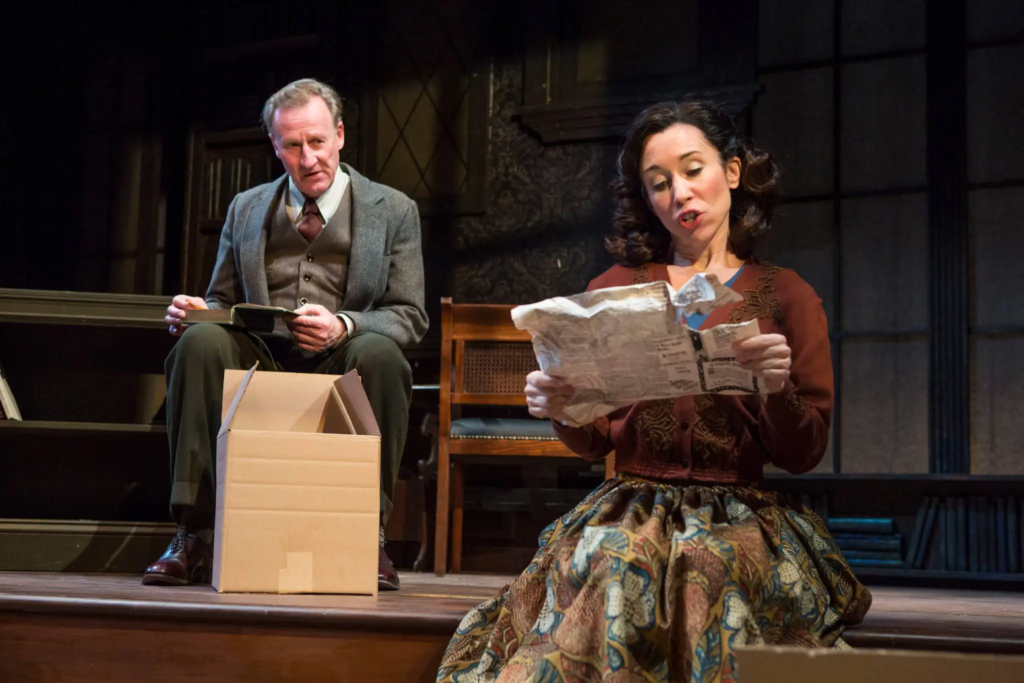 Fellowship for Performing Arts started transitioning to streamed performances last year when the pandemic shut down theaters. The latest play is Shadowlands by William Nicholson.
Based on the actual events of when C.S. Lewis married Joy Davidman, Shadowlands is heart-breaking story about love, loss, grief, and pain. Although adapting live theater to online streaming can be tricky, this play manages to make the transition and the result is an intimate performance somewhere between a radio play, a streamed table-top RPG, and a long family reunion zoom call where the older relatives reminisce about the past.
Unlike FPA's virtual production of The Great Divorce, which used a green screen to make the actors appear as though they were in the same room, Shadowlands makes no attempt to recapture the staging of a live theater performance. Each actor is in a separate window (although in much higher quality than your average zoom call), and the windows are moved around based on which characters are in the scene. FPA's Artistic Director Max McLean said in a live Q&A after the show that each actor was sent the equipment and recorded themselves while performing with the others on a video call. Because of this format, it can sometimes feel like the audience is just another person in each scene as the actors connect directly with the camera. When viewed on a smaller screen it is almost too painful to watch as Daniel Gerroll's Lewis breaks into tears after Joy's (Robin Abramson) death.
Shadowlands is available for free with registration until the evening of Feb 24th.
There is still no news on when the film version of The Most Reluctant Convert will be available, but FPA has said more than once that it will be released sometime this year.