C.S. Lewis Changed His Mind About This Scene in The Chronicles of Narnia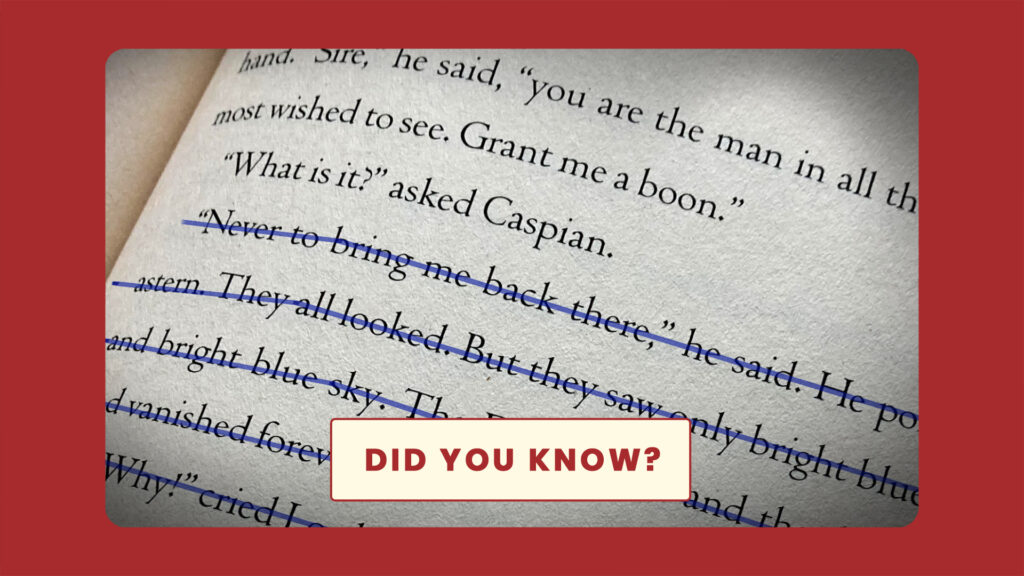 Look for "Did you know" articles on NarniaWeb on the first of every month.
Since HarperCollins took over worldwide publishing in 1994, all English language volumes of The Chronicles of Narnia have had the same text. But prior to that, American editions actually contained several revisions that C.S. Lewis had made. Although most were quite minor, there was at least one substantial change to account for something important to Lewis.
Dreams
Lewis was haunted by his childhood dreams. In Surprised by Joy, Lewis shares that one of his earliest memories was the "terror of certain dreams," and referred to them as a "window opening on what is hardly less than Hell". 40 years later, those memories played a role in the creation of Dark Island.
The Dark Island is a large, dark mass visited by the crew of the Dawn Treader in Lewis's third Narnia book. It's not really a physical piece of land but a black mist-like void in which nothing can be seen. A place where nightmares appear to become a debilitating reality.
Giant scissors shutting and creatures crawling up the ship's side. The crew became trapped inside their own minds. A feeling that Lewis knew all too well.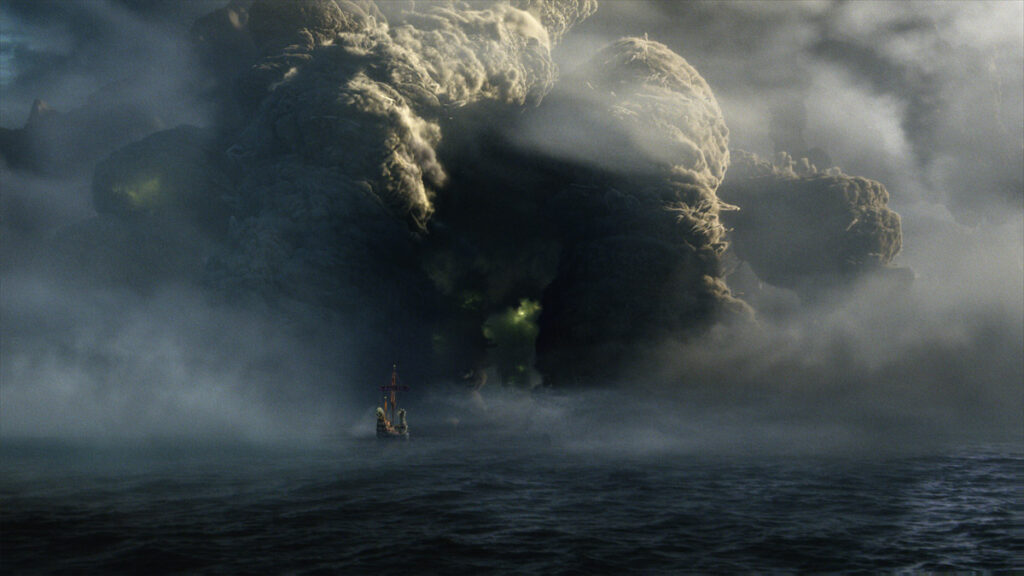 But after the Dawn Treader escapes Dark Island, Lewis seems to make light of the crew's irrational fears. In the original British text, readers are told "And all at once, everybody realized there was nothing to be afraid of and never had been". The dark menace disappears, the crew begins to laugh and Rynelf even notes how they'd "made pretty good fools of ourselves".
Prior to release in America, Lewis had the opportunity to re-read his work again. As a result, he wanted to address the subject of dreams with more care. Given his experience, that made perfect sense. In his revision, Rynelf's comment is deleted and he made crucial changes to let audiences know that Dark Island really does exist.
Lewis scholar and author Paul Ford speculated on these changes.
His aim was to correct any impressions that the original British edition might have given that night fears are unreal and ultimately laughable and that they can be obliterated altogether".

Paul Ford (Companion to Narnia)
Dark Island Re-Disappears
HarperCollins now publishes the original version without any of Lewis's revisions. The Way Into Narnia author, Peter Schakel, has been a vocal critic of the decision.
It is regrettable that Lewis did not include these revisions – and the other changes as well – in reprints of the British Editions. It is even more regrettable that Lewis's revisions were not used in the uniform edition of 1994; because they were not, most readers henceforth will read and know only the earlier, less effective wordings.

Peter Schakel (The Way Into Narnia)
HarperCollins has never made any public comments in regards to their reasoning. You can read the two versions side-by-side here.
Listen to our 2013 book commentary where Glumpuddle and Rillian discuss their preferred version. Do you have a preference? Post a comment below!