William Moseley Talks Narnia, Netflix, and the Newest Member of the Narnia Family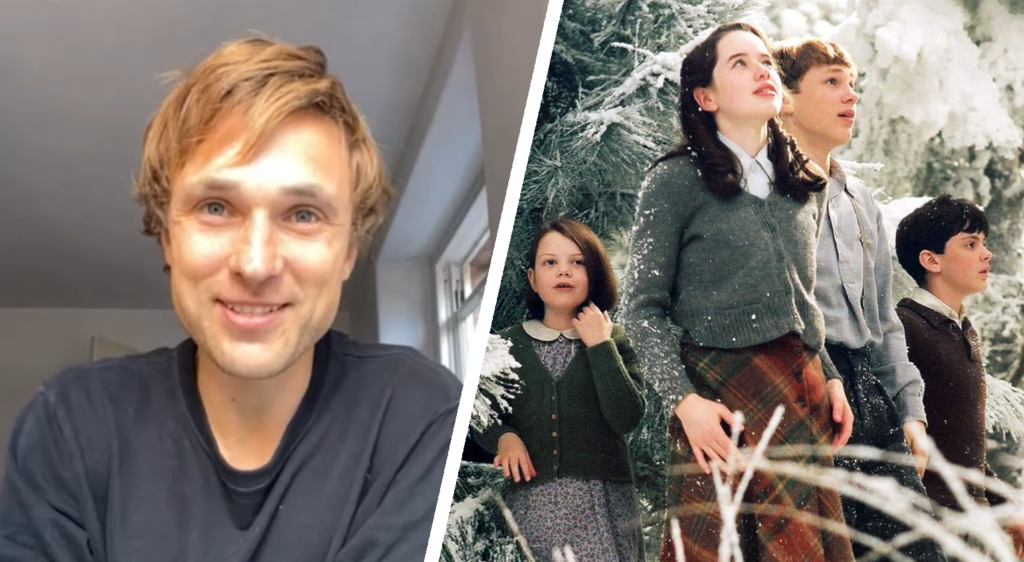 William Moseley, who portrayed Peter Pevensie in the Narnia film franchise, recently caught up with The Permanent Rain Press. During the conversation, William shared insights into some memorable scenes from the Narnia films, his thoughts on Netflix's upcoming Narnia adaptation, and the very special reason that he's reuniting with his Narnia cast members this month.
When prompted about the famous Night Raid scene in Prince Caspian, William talked about the challenges of filming and Peter's conflict with Caspian:
William Moseley: That was epic. You know, Andrew wrote a scene where I have to jump on a horse and get out of the castle. I was really nervous, actually. I had a week to prepare the vault onto the horse, but it worked fine, they gave me several takes. I wanted one take, and I did it in a split of two takes, but it worked fine in the end.

The emotional scene at the end of that… I'd worked with an acting coach in New York six months prior, so I was very prepared to go into it. Ben Barnes did an excellent job in that scene, so it's easy to work with him. I think Andrew was very clever with that movie because he put the rivalry of the two boys against each other — you know , the ego of the two young men. They had still a long way to go to become good leaders. They were good men, but they weren't really good leaders yet. So they had to learn to be good leaders.
When asked about Netflix's upcoming adaptation of The Chronicles of Narnia, William shared his thoughts on the future series:
William Moseley: Netflix owns the rights to Narnia now, so they are in full control and whatever they want to do, they will do… I hope they make it, and I hope they do something powerful with it. Really go for it, you know. It's a beautiful world to have reign over, so I'm looking forward to seeing what they do.
And finally, William had a big surprise to share when asked about his ongoing friendship with his Narnia co-stars:
William Moseley: Well, you know we're all about to see each other very soon. (Smiles) Yeah, very funny, because Anna's just had a baby, so.… (Laughs) We're all going to see each other at the end of the month. I don't think Ben will be able to because he's in Los Angelos, but the four of us will.
Congratulations to Anna Popplewell, and welcome to the Narnia family, little one!
Watch the full interview and listen to William discuss all of his upcoming film projects, share other memories from filming Narnia, and get quizzed on trivia about himself: