Prince Caspian Was My Least Favorite Narnia Book… Now It's #1 | Opinion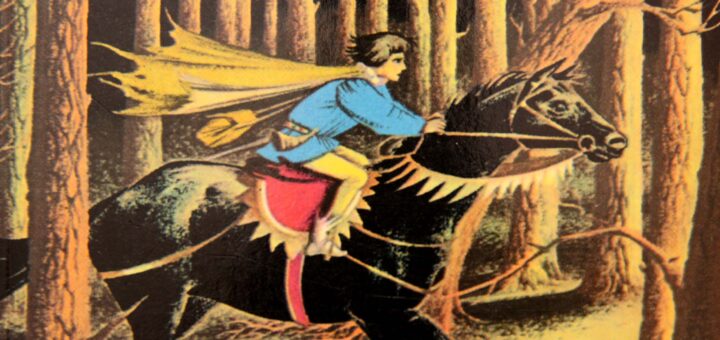 Polls frequently show that Prince Caspian is the least popular book among readers of C.S. Lewis's Chronicles of Narnia series. The Rose-Tree Dryad shares her theory about why.
I'm one of the rare Narnians who considers Prince Caspian: The Return to Narnia to be her favorite Narnia book, but this wasn't always the case. For most of my years as a Narnia fan, it was ranked last! What changed, and why is ranking Prince Caspian as the "worst" Narnia book so common?
If you poll readers about their favorite Narnia book, there's one result that's almost always constant: Prince Caspian is, on average, the least popular among fans. The two books that tend to rank above it are The Silver Chair and The Last Battle. The former is a journey into severe, remote places and psychological darkness. The latter is an unsettling tale of Narnia's apocalypse, despite the radiant beauty of its ending. Both of these stories are perhaps the most grim and serious of The Chronicles of Narnia, and yet Prince Caspian, with its tale of Narnia's liberation and all of the revelry that comes with it, consistently takes the crown for least favorite.
It was my least favorite, too, until about five years ago.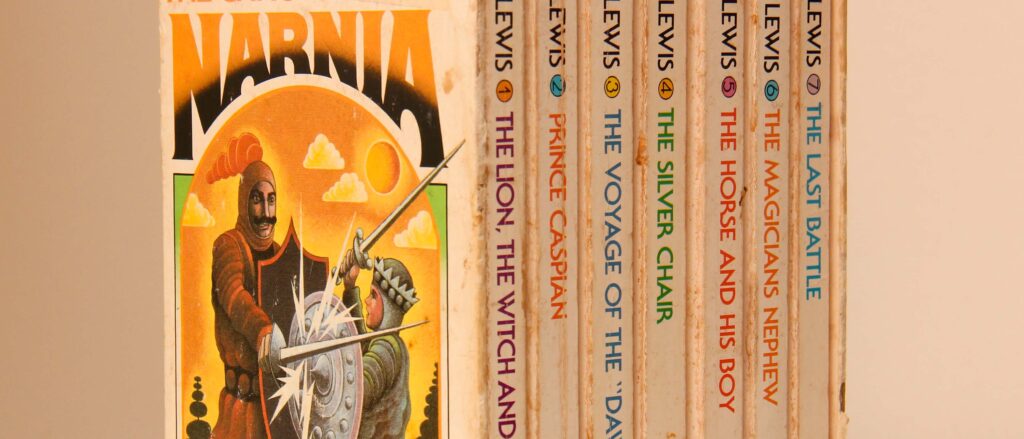 I was on my umpteenth re-read of the series, and I was trying to nail down my favorite Narnia book once and for all. This had always been a challenge for me, and I found that the only way I was able to approach this question was by asking myself which book had the most story elements that captured my imagination, the most scenes that emotionally resonated with me… to put it plainly, which book had the most Stuff That I Like.
Once I came at the question from this angle, it was quite obvious to me that the answer was Prince Caspian. Suddenly the reasons why I had ranked it last just weren't that important to me anymore; in fact, some of the things that I thought were weaknesses were actually aspects that I now enjoyed.
But what were the reasons why I placed it at the bottom of my ranking for so many years, and why did they cloud all of the things in it that I liked?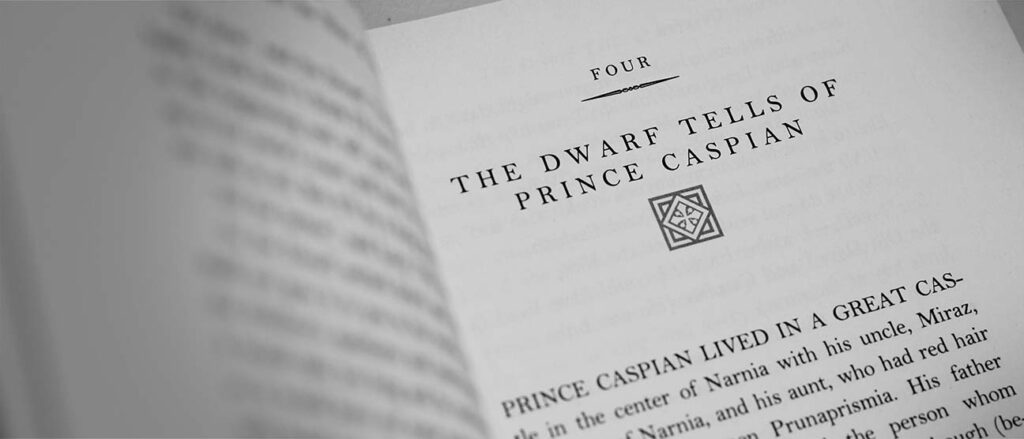 "I think I'll have to go right back to the beginning… But it'll be a long story."

Trumpkin
First of all, the structure of the story is quite unique, and it was something that I found very jarring the first few times I read it.
Three chapters into Prince Caspian, we embark on a lengthy flashback that spans four chapters before returning to the Pevensies and their quest to escape the island. During the flashback, we meet and grow attached to young Caspian who we will not meet again until chapter twelve. Most stories, especially stories for children, follow a linear plot; this device of hopping backward and forward in time, and alternating between casts of characters, can be unsettling even for adult readers.
C.S. Lewis may have been hearkening back to an earlier time when storybooks were less formulaic — Phantastes, the George MacDonald novel that Lewis said changed his life at the age of sixteen, has a short story tucked into the middle of the book that is nearly as long as Caspian's adventures — but this style of storytelling is not common today, and young readers are generally not familiar with it.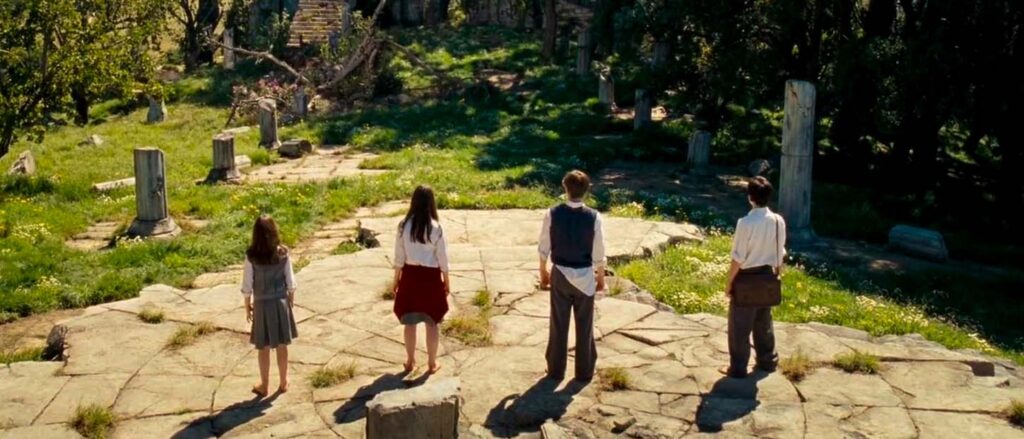 "It is hard for you, little one. But things never happen the same way twice. "

Aslan
Beyond the unusual structure, the story itself often upends expectations. The Pevensies are shocked to discover that 1,300 years have passed in Narnia, all of their old friends are gone, Cair Paravel is in ruins, and a dull and cruel kingdom has taken over the country — and this is just the premise.
In the previous book, the Pevensies quickly find a good guide in Mr. Beaver who recognizes that they will fulfill the prophecy, tells them that Aslan is on the move in Narnia, and takes them to Aslan's Camp. In Prince Caspian, they meet Trumpkin who at first does not believe that they are the Kings and Queens of Old, and still does not believe in Aslan even after he accepts the Pevensies' royal identity.
Their journey to Aslan's Howe is rife with conflict and frustration, with the Pevensies at odds with one another until Aslan's help and Lucy's courage ultimately saves them. The characters are no longer carried along by the plot; it is up to them to make the right choice, and it's messy. Evil isn't as simple, or as singular, as before: by turns, Nikabrik, Miraz, Sopespian, Glozelle, and even Susan Pevensie all play the villain. Even the happy ending catches you by surprise at every step of the way: Aslan's Romp and Narnia's renewal can only be described as beautiful chaos.
Prince Caspian is just more complicated and less predictable. This doesn't make it a worse story, but it does make it a harder sell on the first reading. That's why I think it consistently ranks in last place for a majority of readers, and why, years after I initially ranked it at the bottom, it was able to vault to first place for me. And I think science might back this up.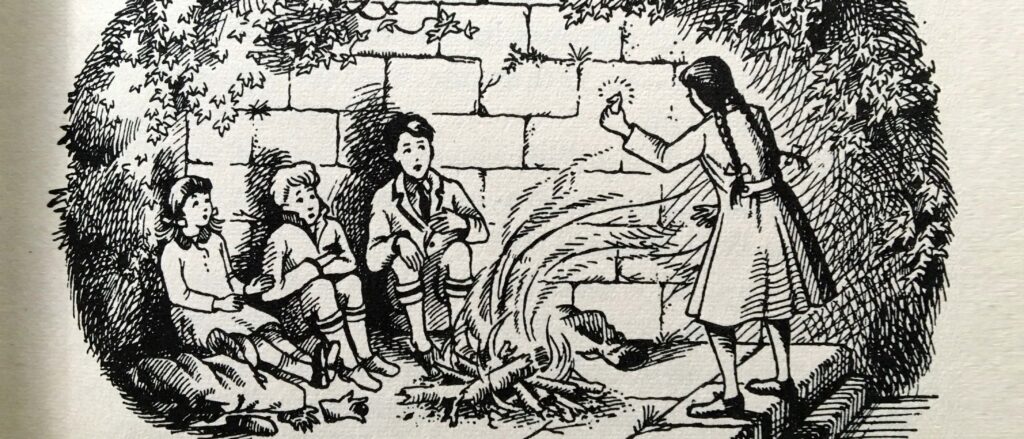 Then, of course, they began walking about and picking things up to look at. It was like meeting very old friends.

Chapter Two: The Ancient Treasure House
Books aren't that different from music in a lot of ways, and research has indicated that humans prefer music of intermediate complexity or predictability. We like songs that are complex enough to spark our interest, but not so complex that they're unpleasantly surprising. Music with the right balance of predictable and unpredictable is the most agreeable to our ears.
Further, studies have shown that we enjoy music more when we have listened to it multiple times, regardless of the complexity of the song. Familiarity can make the difference between a song that we like and a song that we don't.
Maybe you have a favorite band release a new album that sounds really different from their old music and you don't like it at first, but you find that it really grows on you after a few listens. Your brain has had time to process the music and the band's new style doesn't sound as unpredictable to you anymore. Or you're exploring a new genre of music and you're completely mystified that people like it, only to find yourself jamming to it later on — the effects of familiarity on music may be the cause of that. And if you've ever ranked a book in last place for years only to discover, after the fifth or sixth re-reading, that it's actually your favorite in the series… well, maybe something similar is going on?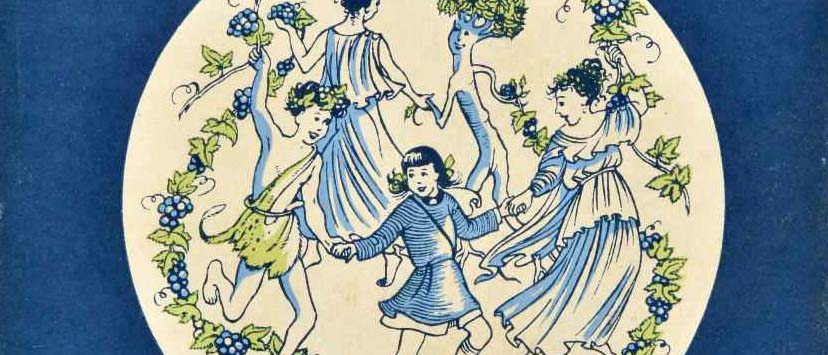 "And now all Narnia will be renewed."

Aslan
It's just a theory and I'm not trying to say that you, too, will find that Prince Caspian is actually your favorite Narnia book if you just re-read it enough times. However, I do think these studies about music might provide a clue about why so many people rank this book at the bottom. I think it also might explain why my feelings about the story suddenly shifted so much after so many years: the subversive plot elements and story structure that I once found so jarring weren't a problem anymore, and I was able to enjoy Prince Caspian for what it is because I knew what to expect… which is a story that is adventurous, fun, mysterious, wondrous, and inspiring.
What's your theory? Do you think Prince Caspian gets better with each re-read? How did you decide on your favorite Narnia book? Share your thoughts in the comments below.
The Rose-Tree Dryad is a news poster, web designer, and forum moderator at NarniaWeb. She joined in 2010.