These Real World Locations Inspired Narnia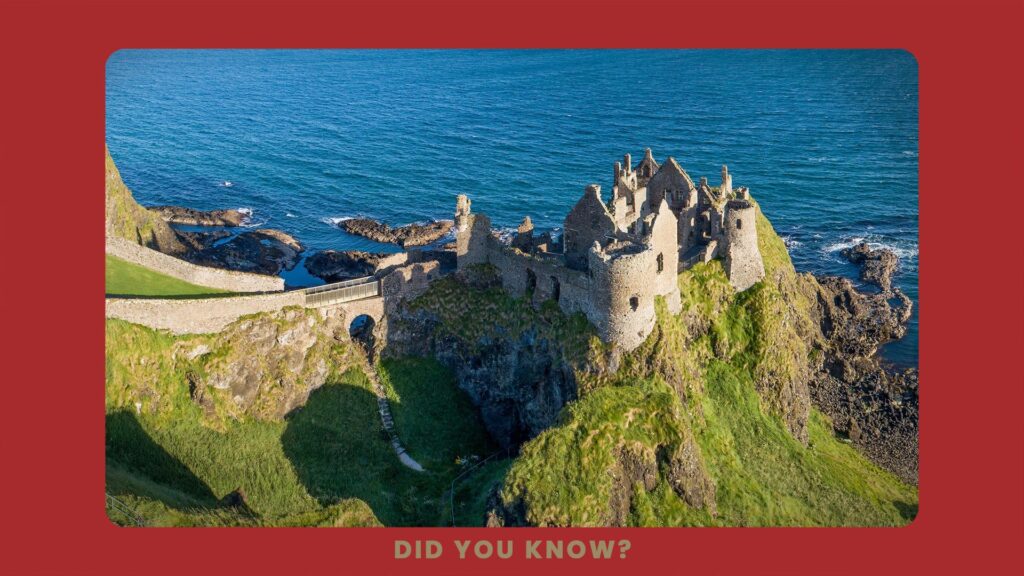 Look for "Did you know" articles on NarniaWeb on the first of every month.
Many of the locations in The Chronicles of Narnia are inspired by real places that C.S. Lewis visited, read about, or dreamed of in his youth.
As a child growing up in Ireland, Lewis loved the old castles that dotted the landscape. Ireland has scores of castles, most dating back hundreds of years. None are more famous than Carrickfergus Castle near Belfast, built in the twelfth century. Farther north near Portrush, Dunluce Castle (see below), high on a rugged cliff, overlooking the sea. It's easy to see how these seaside castles could have been models for the ruins of Cair Paravel in Prince Caspian.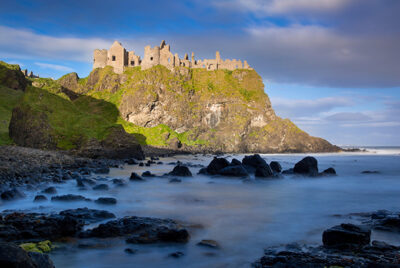 Another place that may have inspired Lewis was Legananny Dolmen, an ancient tomb. This was a large structure made up of two standing stones with a capstone balanced on top as a roof. Interestingly, in an ancient Celtic language, dolmen translates as "stone table" which plays a significant role in The Lion, The Witch, and The Wardrobe.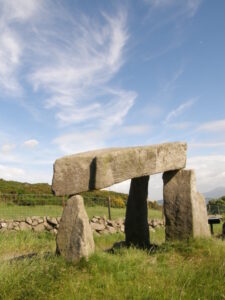 When he was a boy, he would ride his bike with his brother through the Holywood Hills in County Down. At the crest, they could see the Mourne Mountains. Evidently, this was an incredibly evocative image for a young Lewis. He later wrote,
"I have seen landscapes, notably in the Mourne mountains and southwards which under a particular light made me feel that at any moment a giant might raise his head over the next ridge. I yearn to see County Down in the snow, one almost expects to see a march of dwarfs dashing past. How I long to break into a world where such things were true."

C.S. Lewis, On Stories