First Look at Matthew Goode as C.S. Lewis in "Freud's Last Session"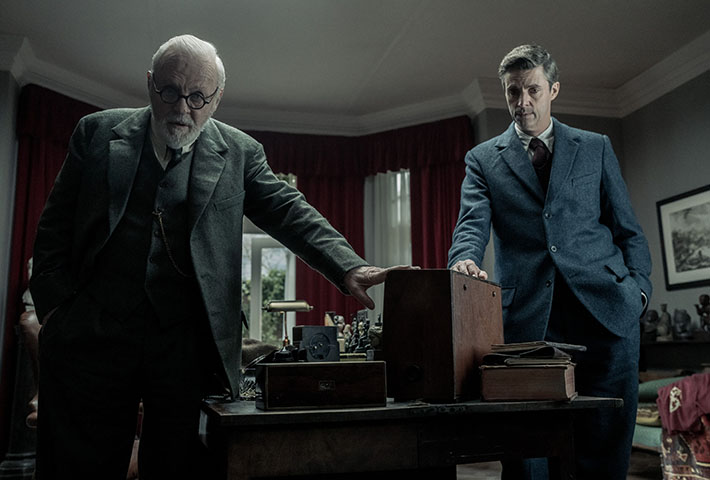 Sony has released the first image of Matthew Goode in costume as C.S. Lewis (pictured right) in Freud's Last Session. The film will also star Academy Award Winner Anthony Hopkins (who previously portrayed Lewis in Shadowlands) as Sigmund Freud. A release date has not yet been set.
On the eve of the Second World War, two of the greatest minds on the twentieth century, C.S. LEWIS and SIGMUND FREUD converge for their own personal battle over the existence of God. FREUD'S LAST SESSION interweaves the lives of Freud and Lewis, past, present, and through fantasy, bursting from the confines of Freud's study on a dynamic journey.
Goode's other film credits include The Imitation Game (2014), Stoker (2013), and Watchmen (2009).
A summary of the film mentions that it will explore "Lewis' unconventional romance with his best friend's mother." For some background on this, see this excerpt from an interview with Walter Hooper that was released after his death in 2020.
Thanks to Icarus for the alert.