Apted Thinks 'Silver Chair' is Next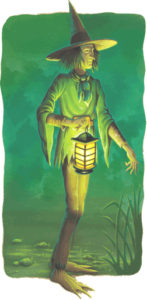 Back in September, Producer Mark Johnson suggested that he was not sure if "The Silver Chair" or "The Magician's Nephew" would be the next Narnia film. In NarniaFans' recent interview with Michael Apted, the director says he thinks it will be the former:
NF: […] Is there any news regarding directing the next one for you?
Apted: No they have only sort of decided I think to do the Silver Chair, but they haven't started or hired a writer or anything. This one took a long time from when I was first hired in 2007 and here we are now in 2010.
Read (or listen to) the entire interview here.
That does NOT sound like an official confirmation. For years, most fans have just assumed that "The Silver Chair" would come after "Dawn Treader." It may be that Apted is simply making the same assumption. But since over 80% of NarniaWebbers think "The Silver Chair" should be made next, most fans should find this encouraging.
The main issue the majority of fans have raised is Will Poulter's age. "The Silver Chair" takes place less than a year after "Dawn Treader." Many fans are concerned that if they do not make "The Silver Chair" soon, Will Poulter will be too old to play the part. "The Silver Chair" also seems like the logical follow-up to "Dawn Treader," as Caspian's son and Eustace play important roles. It also includes one of the series' most beloved characters (Puddleglum), and one of its most iconic images (the silver chair).
"The Magician's Nephew," however, is probably the more beloved book in the series. And this is just speculation, but commercially speaking, the studios may be more attracted to the idea of making a prequel to "The Lion, the Witch and the Wardrobe," which grossed over $700m worldwide.
So far, the films have stuck to the original published order (LWW, PC, VDT, SC, HHB, MN, LB). It will be interesting to see when/if they deviate from that. Where will they fit "The Horse and His Boy" in?