Gresham Calls Caspian/Susan Kiss 'Nonsense'
ChristianityToday has posted an interview with Douglas Gresham (co-producer, Lewis' stepson). You can read it here.
There is one part of the interview I would like to comment on:
CT: There were early rumors that Eustace, after he becomes a dragon, would fight with the sea serpent. That's not in the book.
Gresham: Some folks were attracted by the idea that the dragon—Eustace—would earn his redemption by having a huge fight with the sea serpent. But I don't think that earning one's redemption is possible. It's a free gift from Jesus. So that scene is not in the movie. That was a nonnegotiable point for me. [Since this interview, CT has seen the film, and would contest Gresham's assertion that the dragon Eustace doesn't have a "huge fight with the sea serpent." Looked pretty huge from our seat.]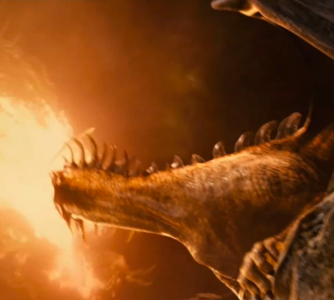 Putting this in context, and keeping past reports in mind, it seems much more likely that Gresham was not denying that DragonEustace fights a sea-serpent. Rather, he was saying that the idea of Eustace earning his redemption was removed from the film. We already know that the writers originally wanted this, but Michael Flaherty (Walden Media president) set them straight (report).
The most interesting part of the interview is when Gresham talks about the controversial kiss between Caspian and Susan at the end of Prince Caspian. He mentions an interview he did with NarniaWeb where he famously advised fans to worry more about global warming than a C/S romance. "I knew there wasn't going to be a romance," Gresham says, "but I wasn't going to say so." CT mentions the kiss, and Gresham responds: "[…] I agree that it shouldn't have been in the movie; I think it was nonsense. But it wasn't something I was going to dig my heels in and scream and bite the carpet about."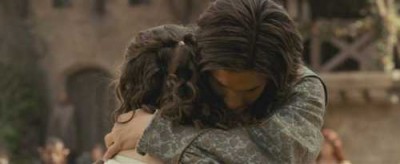 Thanks to 'Jo-Anna/johobbit.'