Narnia Producer Perry Moore Found Dead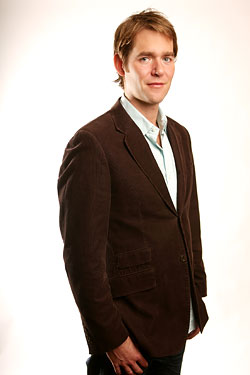 It is with great sadness that we report the news today that Narnia producer Perry Moore has died. He was found unconscious on Thursday morning from an apparent overdose and was pronounced dead shortly thereafter by paramedics.
Perry Moore was a producer on the Narnia films and especially involved with the production of the The Lion, the Witch and the Wardrobe. He was the author of the official movie companion. Since working on the Narnia films, he wrote and directed Lake City and authored a book 'Hero'.
On a personal note, I've met Perry Moore several times and knew him as a fantastic human being: incredibly kind and thoughtful. He will be missed. Please join NarniaWeb as we offer our condolences to his family.
More from the New York Daily News.