'Dawn Treader' Blu-ray/DVD Sales Update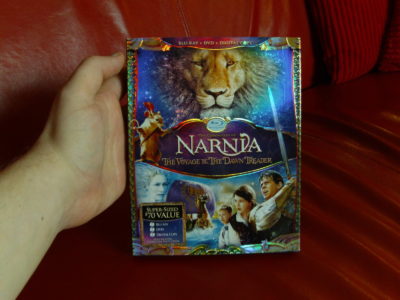 The Voyage of the Dawn Treader DVD/Blu-ray sales got off to a slow start when it released on April 8, starting off at the #4 spot. It sold approximately 25% as many units as Prince Caspian (AslansCountry). The following two weeks were dominated by Harry Potter and the Deathly Hallows: Part 1, which released on April 15. The Hollywood Reporter writes:
'The tally of Deathly Hallows, which had been released on a Friday and thus was on shelves only three days, is even more impressive considering the No. 2 title, 20th Century Fox Home Entertainment's The Chronicles of Narnia: The Voyage of the Dawn Treader, in its first full week in stores, managed to accumulate only 18.2 percent of the top title's total."
Read this week's sales report from Blu-ray.com here.