Podcast #107: Two Years After 'Silver Chair' Production Announcment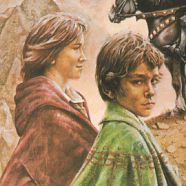 The Mark Gordon Company announced they were developing The Silver Chair two years ago (October 1, 2013).
In this episode, Rilian and Glumpuddle reflect, and ponder other ways of adapting the fourth Chronicle of Narnia for the screen, such as a Netflix series or animation.
What would you think about Narnia being on Netflix? Discuss!
Listen:
Podcast: Play in new window | Embed