Is it okay to recast Narnia actors? | Talking Beasts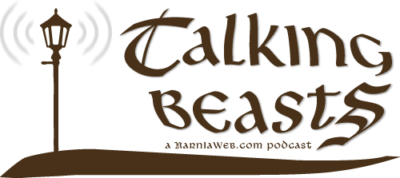 We have revamped the NarniaWeb podcast, now officially titled "Talking Beasts." From now on, we will be posting every two weeks! Watch for our next episode on Monday April 17 (here and on YouTube).
In this episode: William Moseley is "100%" up for playing Peter again. How excited are you about that? He also seemingly announced that The Chronicles of Narnia: The Silver Chair will release in late 2018. Producer Douglas Gresham later told NarniaWeb he hopes for this, but it is not official. Glumpuddle, Mel, and Dot sort though the news and speculate about the three Narnia films that will hopefully follow The Silver Chair.
Think you can stump a NarniaWebber? Submit Narnia trivia questions to podcast[at]narniaweb.com with the subject "Stump" (please do not include the answer). Glumpuddle will be the contestant in the next episode.
We want to hear from you! Post a comment below, send general questions and feedback here, or contact us individually: Glumpuddle[at]narniaweb.com, Mel[at]narniaweb.com, Dot[at]narniaweb.com. NarniaWeb is also on Facebook, Twitter, and Instagram.
Listen:
Podcast: Play in new window | Embed