The Silver Chair Screenwriter Talks Story and Themes | Talking Beasts
Posted August 7, 2017 5:00 am by Glumpuddle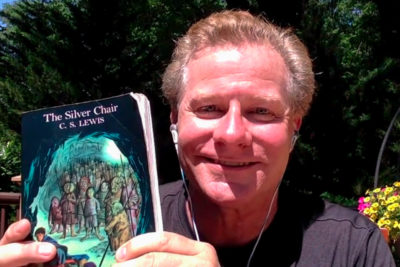 "I'd read the whole Narnia series when I was young and I loved it," David Magee explained. The Oscar-nominated screenwriter joined us remotely from his office in New Jersey to chat about his script for The Chronicles of Narnia: The Silver Chair.
David discussed themes in the story, his collaboration with Director Joe Johnston and Producer Douglas Gresham, elements of the book that may be expanded for the movie, and a lot more. He also said he hopes to be involved with future Chronicles of Narnia movies. Listen to the discussion and post a comment below!
The C.S. Lewis Minute segment is brought to you by William O'Flaherty, author of C.S. Lewis Goes to Hell and creator of EssentialCSLewis.com.

Look for our next episode on Monday, August 21.
Podcast: Play in new window | Download
Subscribe: Apple Podcasts | Android | RSS