What We Know About THE SILVER CHAIR Movie
Posted February 4, 2017 5:41 pm by Glumpuddle
Updated: November 10, 2017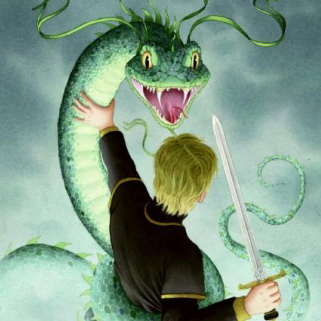 Here is what we know about The Chronicles of Narnia: The Silver Chair, based on the beloved classic by C.S. Lewis.
Director
Joe Johnston (Captain America, October Sky, The Rocketeer)
Producers
Douglas Gresham (step-son of C.S. Lewis), Mark Gordon, Vincent Sieber, and Melvin Adams.
Screenplay
David Magee (Finding Neverland, Life of Pi)
Listen to our exclusive interview.
Cast
Director Joe Johnston said The Silver Chair will have an all new cast. Eustace, Aslan, Caspian, and Trumpkin are the only returning characters in the book. Millie Bobby Brown from Stranger Things was rumored to have been offered the role of Jill Pole.
Distribution
Sony, eOne
Financing
Tristar, eOne, The Mark Gordon Company
Reboot?
Director Joe Johnston said "Everything is new; this is the beginning of a brand-new trilogy. We will make reference to characters and events in the other films as the book does, but think of this as the beginning of an all-new trilogy." The word "trilogy" raises some questions since there are four books remaining in the series.
Release Date
Last we heard, Johnston hopes to begin filming Winter 2018, which would probably put the movie on track for a late 2019 or early 2020 release.
Keep checking back!