Narnia: The Silver Chair to Begin Filming Winter 2018, Director Hopes
UPDATE 11/27/18:
This report is over a year old and there are no longer any plans to begin filming in 2018. Netflix is now developing Narnia adaptations, and how that will affect The Silver Chair has not been officially addressed.
---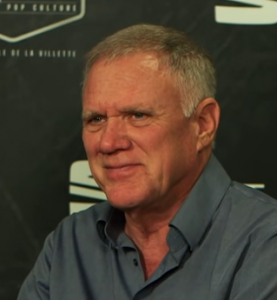 The Chronicles of Narnia: The Silver Chair director Joe Johnston was in attendance at a comic convention in Paris last week. He was interviewed about his career in film and answered some questions about Narnia.
In this interview, Johnston says that they are currently "rewriting the script" and will hopefully shoot in New Zealand next winter.
In a second interview, Joe Johnston has further remarks about The Silver Chair. Check out the video or transcript below:
Q: Could you tell me a little bit about Narnia: The Silver Chair?

JJ: It's the fourth film in the series. It's a totally new, different studio. It's Sony and Mark Gordon Company. We are planning to shoot it in New Zealand next winter, so we'd probably start prep maybe in July and then shoot in the South Island of New Zealand.

It's a little bit darker than the other Narnia films. I think The Silver Chair was the darkest of the books. It's classic literature, really. I think the work of C.S. Lewis is amazing — even though they were written for children, it's classic literature, and I just thought that this would be fun. I love New Zealand, too.

Q: Is it going to be visually different because it's a new studio or are you going to try to keep the look of the previous films?

JJ: No, I don't want it to look like the other films. I want an audience to look at The Silver Chair and think, "This is a whole new vision of The Chronicles of Narnia." In fact, I don't even want to reference the other films. It's like it's starting a whole new thing.
Thanks to narnia fan 7 for the alert.
Here is everything we know about The Chronicles of Narnia: The Silver Chair.