New Blu-ray/DVD Release of The Voyage of the Dawn Treader
There is now a new edition of the third installment to the Narnia franchise. The release follows Disney's pending acquisition of 21st Century Fox, a merger which includes the distribution rights to The Chronicles of Narnia: The Voyage of the Dawn Treader. This latest addition to the Narnian film library is available on Blu-ray, DVD, and digital, and has minimalist cover art showcasing Aslan against a bright blue backdrop: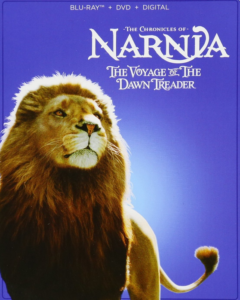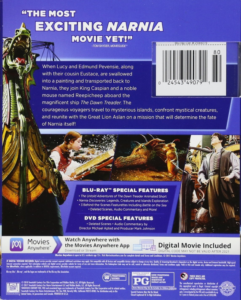 Thanks to 'Sirius3171' for the alert!