Georgie Henley, Ben Barnes, and William Moseley on Prince Caspian 10th Anniversary
The cast of The Chronicles of Narnia: Prince Caspian recently shared some thoughts on Twitter to commemorate the film's tenth anniversary. William Moseley (Peter), Georgie Henley (Lucy), and Ben Barnes (Caspian) reflect on their experiences with the film ten years later, with fun tweets about the classic Prince Caspian pose and less-than-perfect action figures as well.
Did you miss our Prince Caspian 10th Anniversary Watch Party? Check out the replay.
Ten years ago today Prince Caspian was released. The Chronicles of Narnia has been the most beautiful experience in my life. Truly a dream come true. I am so proud of the work we did in these films. The friendships we built and have carried forward. pic.twitter.com/eZyCbqI96F

— William Moseley (@williammoseley) May 17, 2018
Couldn't have put it better myself. https://t.co/rAB6hjGWD5

— Georgie Henley (@geohenleyreal) May 17, 2018
Also thank you forever to all of you guys who love watching the Narnia films. I feel so unbelievably lucky to have been part of something which brings people so much joy. Someday I'll try to put into words how much fun we had making them. It really was so wonderful.

— Georgie Henley (@geohenleyreal) May 17, 2018
10 YEARS ago today #PrinceCaspian came out in the cinema! What an extraordinary adventure it was; I am eternally grateful to everyone involved in changing my life with this film! #Narnia pic.twitter.com/Cd3nqFvWqS

— Ben Barnes (@benbarnes) May 17, 2018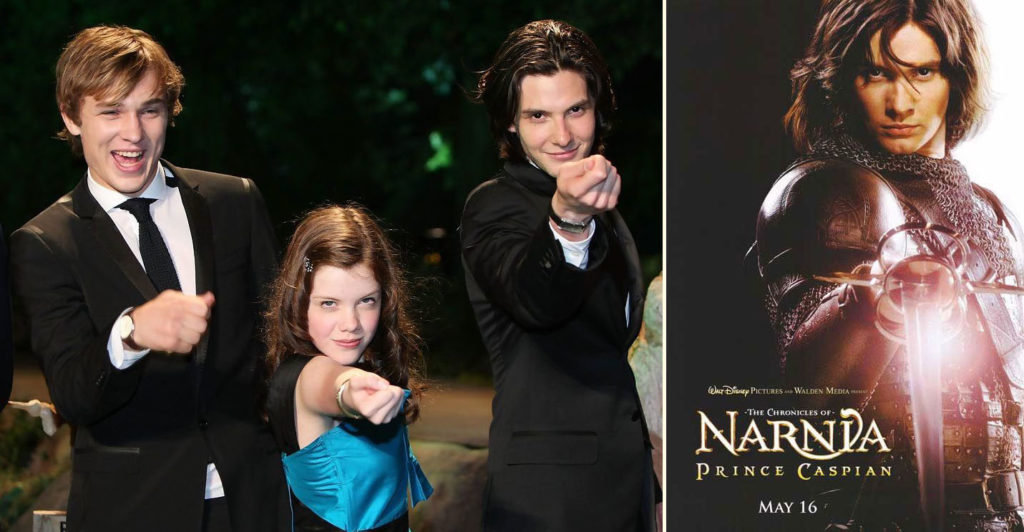 also can we just appreciate my commitment to the signature prince caspian pose please pic.twitter.com/LwQUjyoQXb

— Georgie Henley (@geohenleyreal) May 17, 2018
Amazing!! 🗡

— Ben Barnes (@benbarnes) May 17, 2018
@benbarnes Ten year's since this monstrosity! 😂 pic.twitter.com/tkQn5feTBH

— Kirsty Owens (@NZToadie) May 17, 2018
Worst action figure ever??! Anyone ever seen a worse one? Anyone? Anywhere? Ever? #PrinceCaspian https://t.co/J0eKHgvZRK

— Ben Barnes (@benbarnes) May 17, 2018