Joe Johnston to Share Directing Credit on Disney's Nutcracker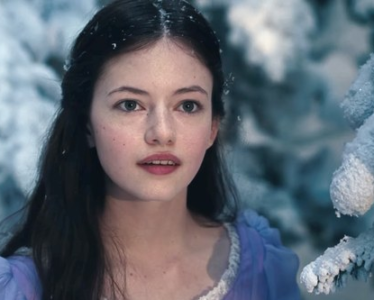 Last December, it was reported that The Chronicles of Narnia: The Silver Chair director Joe Johnston had been brought on board to direct reshoots for Disney's The Nutcracker and the Four Realms. The reshoots were scheduled to span only thirty-two days, but it now appears that Joe Johnston may have had a greater impact on the final cut of the film than previously thought.
According to The Hollywood Reporter, Joe Johnston will be credited as co-director with original director Lasse Hallstrom. This announcement signals a very unusual break from protocol in the film industry: the Directors Guild of America mandates that only one person may be credited with directing a film, unless a directing team has a past history of working together or shares a common vision.
Joe Johnston shared a statement with THR about working on the project:
I watched an early cut of The Nutcracker and the Four Realms, and I saw something unique and fresh. When I was asked to direct the remaining elements, I saw an opportunity to complete Lasse's wonderful and wildly inventive vision. I know we'll both be proud of the end result.
Lasse Hallstrom, the original director for Nutcracker, had nothing but praise for Johnston:
It was an absolute blessing to have Joe Johnston step in when it became clear that I wouldn't be available for reshoots. Joe is the ultimate expert in visual effects and I enjoyed collaborating with him on this film.
The Nutcracker and the Four Realms hits theaters on November 2nd, 2018. Considering that the movie shares not only co-director Joe Johnston but also producer Mark Gordon in common with the upcoming film The Silver Chair, Narnia fans will likely be keen on following Nutcracker's success. Check out the trailer below, and keep an eye out for some snowy imagery that looks straight out of a magical wardrobe: