The 1960s Narnia Movie You (Probably) Haven't Seen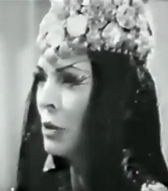 A movie version of The Lion, the Witch and the Wardrobe that's half a century old?
Long before the BBC serials and the Walden Media trilogy, an adaptation of C.S. Lewis's classic story aired on British television. Broadcast by ITV in the summer of 1967, the serial ran in ten installments of twenty minute episodes. All of the animals of Narnia, including Aslan, were portrayed by actors in costume.
Out of the ten episodes, only the first and eighth episodes are believed to exist today, and two clips from the eighth episode have surfaced on YouTube. Check them out below:
What are your thoughts on this glimpse of the first Narnia movie adaptation? How does it compare to later versions? Share your thoughts in the comments below.
Thanks to The Lamp-post Listener for this find! Check out their podcast here.