Why Narnia 4 is Taking Forever | Talking Beasts
UPDATE: This episode was recored several weeks months before it was announced that Netflix is developing Narnia content.
---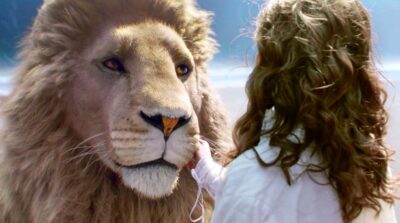 Podcast Discussion
There has been no news on The Chronicles of Narnia: The Silver Chair movie since Director Joe Johnston said the plan was to begin prep sometime around July 2018. Well, it's August now…
Will the movie ever get made? What's the hold up?
In this season premiere episode, Rilian, Gymfan, and Glumpuddle discuss possible reasons for the delay and their feelings on the production at this uncertain stage.
Voices of NarniaWeb: Send your 1-3 minute audio file to podcast[at]narniaweb.com with "Voice" as the subject. For best quality, hold the microphone within a few inches of your mouth.
Something Else: Do you have an idea for a non-Narnia topic? Post a comment below!
This Fall, look for new episodes on the 7th and 17th of each month!
Podcast: Play in new window | Embed