NarniaWeb Mugs Are Here!
Father Christmas has new NarniaWeb mugs waiting in his bag!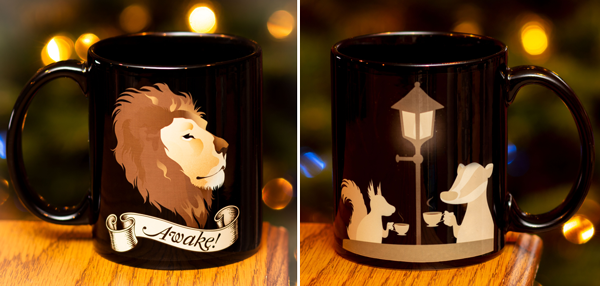 Proceeds from these sales will keep the site and podcast running. We need your help to keep NarniaWeb going strong!
NarniaWeb's mission is threefold:
1. Offer the latest Narnia movie news.

2. Provide an internet hub for people that love The Chronicles of Narnia.

3. Amplify the voices of readers who want filmmakers to treat C. S. Lewis' Narnia books with the respect they deserve.
This is especially important with new Narnia productions gearing up. We hope you will consider supporting us!