After Fox Takeover, Disney Now Owns All Three Walden 'Narnia' Movies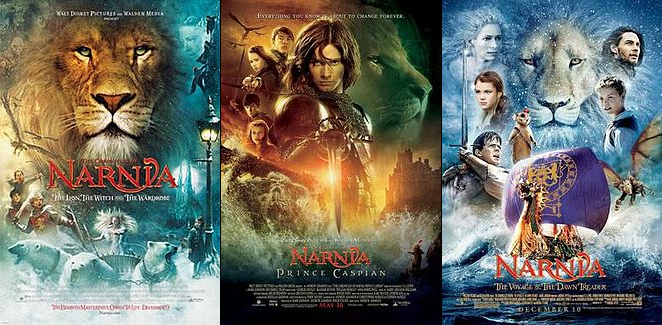 Is it finally time for an official box set of Walden Media's Narnia films?
History Lesson:

Walden Media produced all three Narnia movies. Disney​ distributed The Lion, the Witch and the Wardrobe (2005) and Prince Caspian (2008) before stepping away. Fox distributed The Voyage of the Dawn Treader (2010).
Now, thanks to a $71.3 billion deal that has been years in the making, Disney has now acquired most of 21st Century Fox. The mega-merger includes Fox film and TV studios, which released The Chronicles of Narnia: The Voyage of the Dawn Treader under the banner of 20th Century Fox in 2010. Ten years later, the Dawn Treader is sailing back to Disney with the company's acquisition of Fox and its properties.
Now that all of these Narnia films are owned by the same company, fans have some hope of seeing them released as a complete box set. While box sets have been available in European countries in the past, the Disney/Fox merger clears away obstacles for offering an official set containing all three films in the future. This is just a hope. It has not been announced.
This deal also opens the door for all three Narnia movies to possibly appear on Disney's upcoming streaming service Disney+, as well as another streaming service now largely owned by the House of Mouse: Hulu.
What do you think of the Fox/Disney merger and its connection to Narnia? Do you wish Disney was involved with future Narnia adaptations? Share your thoughts in the comments below.