See C.S. Lewis Conference Panels Online (UPDATED)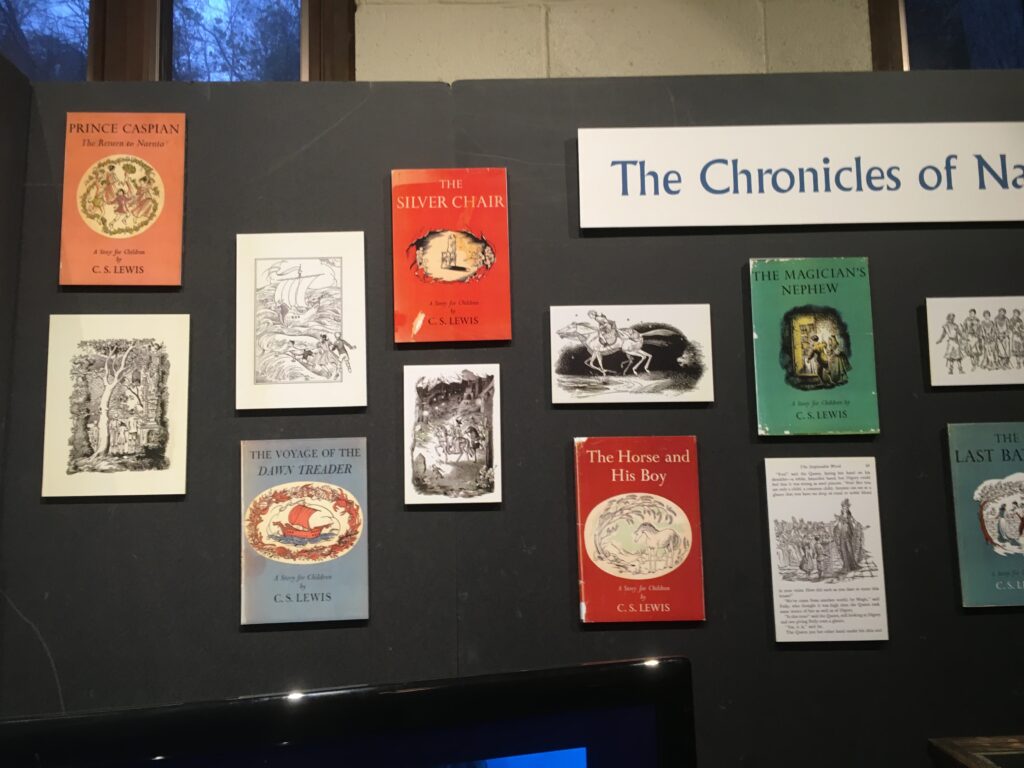 Last November, we covered some highlights of the C.S. Lewis Symposium in Montreat, NC over on our twitter page. Now, some of the panels at the conference are available online.
Read about the panels with Douglas Gresham here.
The Presbyterian Heritage Center has uploaded three of the academic panels to their youtube channel, as well as a video tour of the C.S. Lewis, Inklings, and Friends exhibit. You can also see a photo album of the exhibit by joining our facebook group.
Dr. Diana Glyer panel was about Lewis and his relationship with J.R.R. Tolkien and the other Inklings. She discussed how the friendship of the group helped shaped their success and influence.
Dr. Hal Poe talked about how Lewis studied science and how science impacted his works. He said that Edmund's theories about how time worked in Narnia in relation to our world are "pure Einstein."
Dr. Jerry Root discussed the way Lewis uses imagination throughout his works and used several examples from The Chronicles of Narnia. He said that by means of imagination Lewis opens more than wardrobe doors.