Trailer for 'The Most Reluctant Convert' Movie (Update: Removed)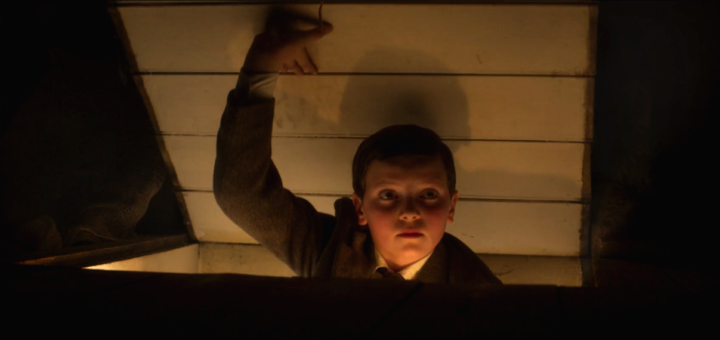 It looks like fans of C.S. Lewis are in for a televised treat, come Spring 2021.
The Fellowship for Performing Arts' stage play The Most Reluctant Convert is being adapted into a film that tells the story of C.S. Lewis's conversion to Christianity. The new movie showcases Max McLean reprising the role of C.S. Lewis, but unlike the one-man play, the film drama will show Lewis portrayed by multiple actors as the story traces the defining events and people of his life during his long journey to Christ.
'The Most Reluctant Convert' is an unusual film drama, based on a highly successful theatrical production in the United States. The renowned actor, Max McLean, becomes C.S. Lewis on screen in an entertaining yet life-changing journey from hard-boiled atheist to "the most reluctant convert in all England." Using a dramatic new approach to filmic storytelling, this costume drama will surprise as well as inform.
Click here to watch the trailer. UPDATE: The trailer has been removed.
Set to be released in Spring of 2021, The Most Reluctant Convert was filmed in England and directed by Norman Stone, a long-time fan of C.S. Lewis and director of the 1985 television film Shadowlands and the 2009 movie documentary The Narnia Code featuring Michael Ward.
The one-man stage play version of The Most Reluctant Convert is currently available to stream for free on RedeemTV. Check out NarniaWeb's review of the play here.
Are you excited to watch this new film about C.S. Lewis? Share your thoughts in the comments below.