"The Most Reluctant Convert" Movie Releasing Nov. 3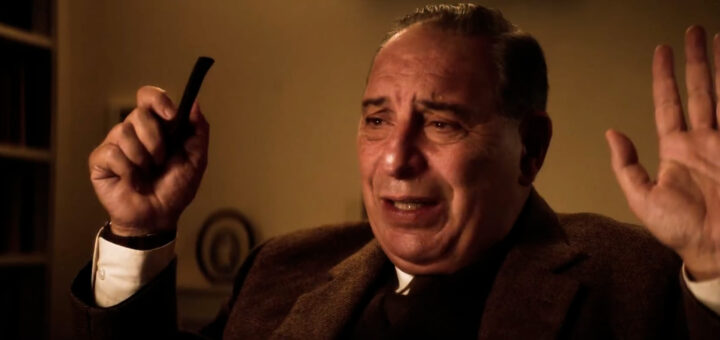 The Most Reluctant Convert, a movie about about C.S. Lewis's conversion to Christianity, will be releasing on November 3. Tickets are not yet on sale, but here is a list of cites where it will be playing.
The film stars Max McLean as C.S. Lewis, reprising the role from the one-man show by the same name. Much of the play's script was taken directly from Lewis's writings, such as Surprised by Joy, The Problem of Pain, and God in the Dock.
The trailer is no longer available, but some footage appears on the movie's website (no audio):
Listen to NarniaWeb's interview with Max McLean.