Anna Popplewell Talks Being Cast as Susan Pevensie, Staying in Touch with Narnia Co-Stars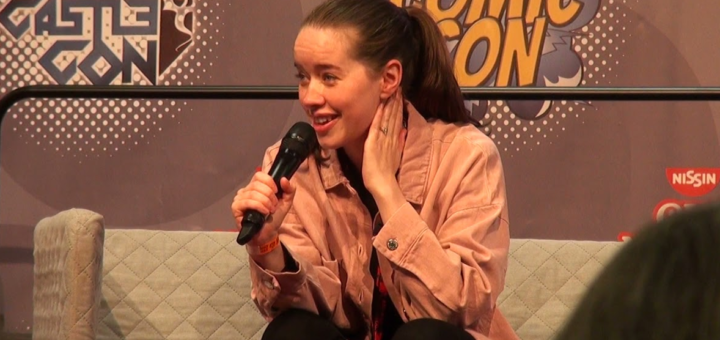 Anna Popplewell was at the German Comic Con in Dortlund, Germany earlier this month, and she answered questions from fans about her experience playing Susan Pevensie in The Chronicles of Narnia movies.
When asked what was it like to be cast in the role, Anna said:
It was a long process. I had done some acting already before that as a kid and I just went to an audition, like a sort of standard audition, then I kept going back and they auditioned us together to see if we fit as a family. So we did a couple auditions like that and then they were doing some rewrites with the script, so the casting took about over a year. It was a long time and by that point you think "I'm never gonna get this role," but I'm glad I did.
Anna was also asked if she's still in touch with her Narnia co-stars:
Yes, I am. I see Ben Barnes all the time — he's one of my best friends. And then Georgie and Skandar and Will I see lots, too. Skandar's quite hard to get hold of, he's very busy, but we all got together like late August or early September at Georgie's house and she cooked us lunch. Will Poulter was there as well. So yeah, we keep in touch. I think we went through such a big experience together that we're bonded forever, really.
On the topic of her favorite memory from filming Narnia:
In terms of actually filming it, I loved working on the battle scenes in Prince Caspian, and then also in the first movie, seeing the Narnia snow sets. The first time was really magic. But the thing that I've sort of taken away with me is the people; such wonderful people to work with. That was a real highlight.
In August, William Moseley shared that Anna had recently had a baby and talked about the co-star get-together that Anna described at German Comic Con.
Watch the video with Anna: