Marsh-wiggle Madness Begins March 5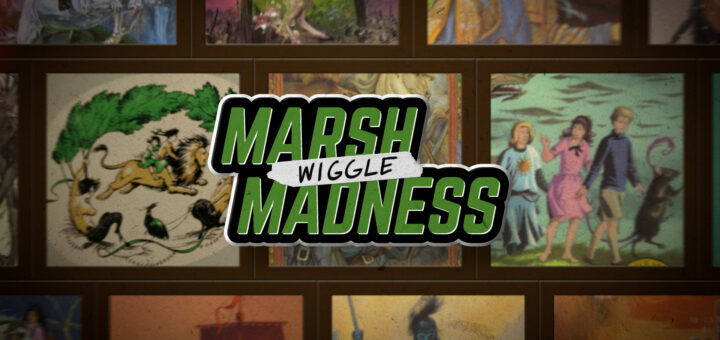 Every year, 68 college basketball teams compete in a championship tournament known as March Madness. We are bringing that madness to Narnia in a quest to find the champion of Chronicles of Narnia book covers!
You voted . . . now it's our turn.
NarniaWebbers around the world helped narrow it down to the top 32 Narnia covers. Beginning this Saturday, hosts of Talking Beasts: The Narnia Podcast will pit the covers against each other . . . ultimately culminating in a champion being crowned.
Each episode will be broadcast LIVE on YouTube and Facebook:
March 5 @ 11:00am EST

The Last Battle
The Magician's Nephew

March 12 @ 11:00am EST

The Horse and His Boy
The Silver Chair

March 19 @ 11:00am EST

The Voyage of the Dawn Treader
Prince Caspian

March 26 @ 11:00am EST

The Lion, the Witch and the Wardrobe
Non-English covers

April 2 @ 11:00am EST
We hope you will join us! In the meantime, Friends and Knights of NarniaWeb can enjoy our thoughts on the worst Narnia covers according to NarniaWebbers.
Thanks for voting, everyone!