C.S. Lewis Was First Published Under a Different Name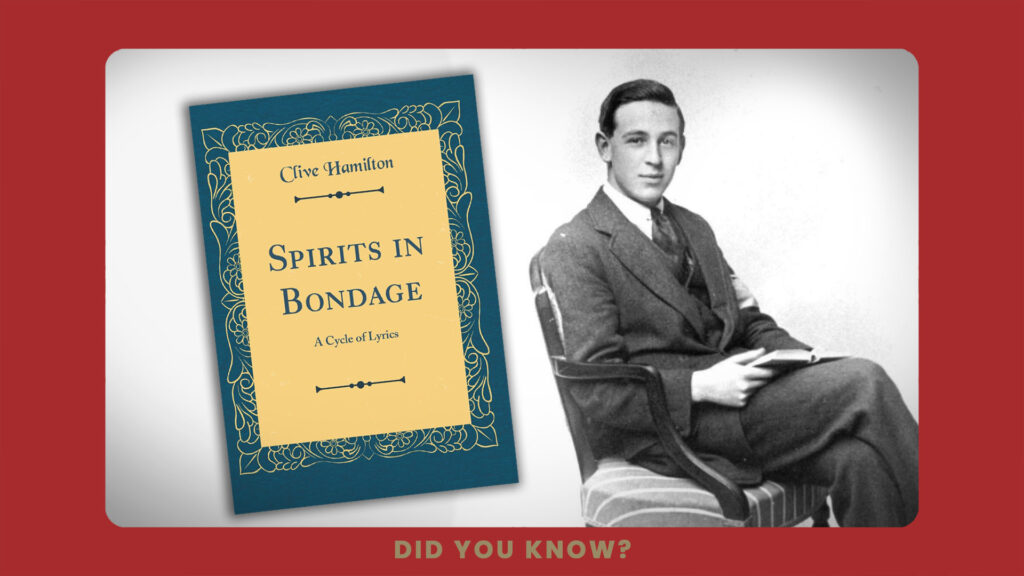 Look for "Did you know" articles on NarniaWeb on the first of every month.
C.S. Lewis's first two published works were very different than any other that would follow in his famed literary career, in more ways than one.
Spirits in Bondage: A Cycle of Lyrics, is a collection of 40 poems written mainly during 1915-1918, a fascinating period in Lewis's early life that spanned from his time as a student studying under William T. Kirkpatrick to a soldier in the trenches of World War 1.
Another interesting aspect to Spirits in Bondage, is that he released it under the pseudonym Clive Hamilton. His given first name followed by his mother's maiden name. Jack only used this name once more, when he released the narrative poem, Dymer, in 1926.
The poems reflect a twenty-year old atheistic Lewis as he "wrestles with the perplexing polarities of life, including love and war, evil and goodness, and other complex dichotomies". This is a perspective very unique to this book, when you consider the vast majority of Lewis' written work followed his conversion to Christianity in 1931.
Much like Jack's early childhood stories, his poems are mostly read now for those seeking insight into Lewis's thoughts rather than the strength of the poems themselves.
Spirits in Bondage is the first of Lewis's works to fall into public domain in the United States. A repackaged edition was published by HarperOne in 2017.
Related