The Silver Chair 70th Anniversary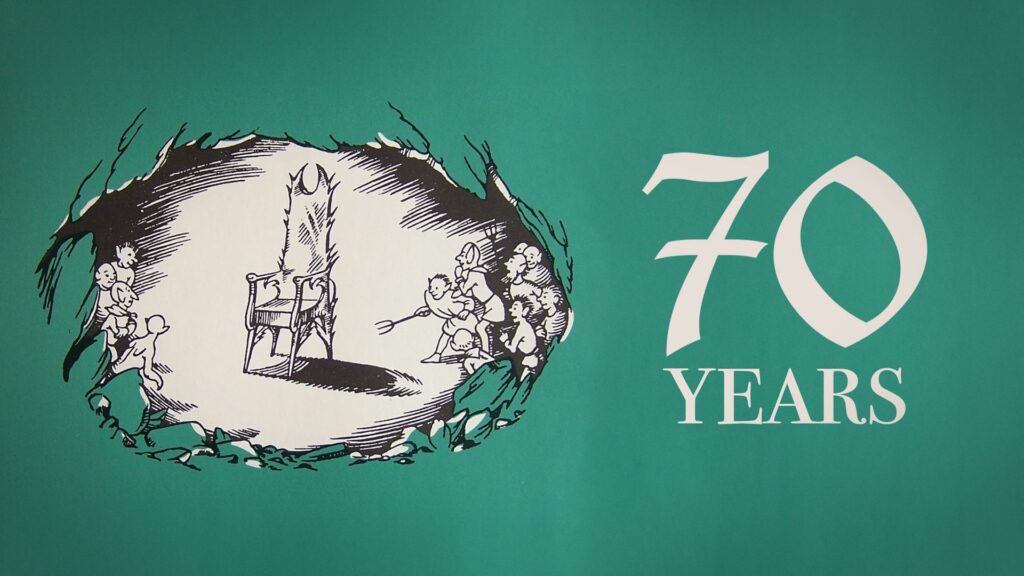 The Silver Chair by C.S. Lewis was published on this day in 1953!
"These are the signs by which I will guide you in your quest. First; as soon as the Boy Eustace sets foot in Narnia, he will meet an old and dear friend. He must greet that friend at once; if he does, you will both have good help. Second; you must journey out of Narnia to the north till you come to the ruined city of the ancient giants. Third; you shall find a writing on a stone in that ruined city, and you must do what the writing tells you. Fourth; you will know the lost prince (if you find him) by this, that he will be the first person you have met in your travels who will ask you to do something in my name, in the name of Aslan."
Here are some random fun facts about the book:
The Silver Chair was the 4th book in The Chronicles of Narnia to be published. It is #6, chronologically.
The original title was The Wild Wastelands.
The book is dedicated to Nicholas Hardie, son of Colin Hardie (an Inklings member).
The character Puddleglum was inspired by Lewis's gardener, Fred Paxford.
The title of Chapter 4, "A Parliament of Owls," is a playful reference to Chaucer's poem, "Parliament of Fowls."
Lewis published The Abolition of Man that same year.
A film adaptation directed by Joe Johnston was in development in 2017, but ultimately did not go into production.
In the comments section below, tell us what you love about this story, and share your favorite scenes, quotes, and characters!