8 Facts About the Cancelled "Silver Chair" Movie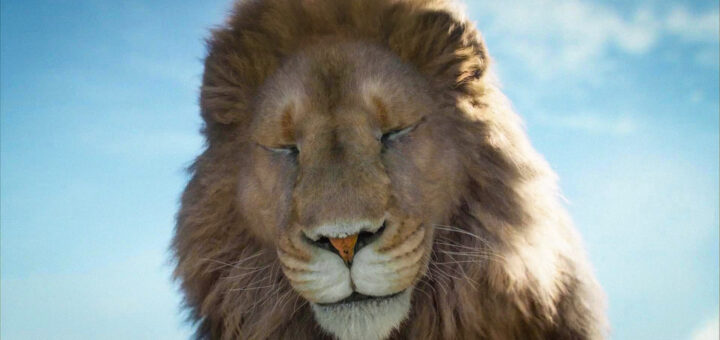 In 2013, three years after the release of the third Narnia movie, The Mark Gordon Company announced they were developing The Chronicles of Narnia: The Silver Chair. Screenwriter David Magee and Director Joe Johnston later signed on.
But, the project was eventually abandoned, and now Netflix is developing their own Narnia series and movies.
Fans can only imagine what might have been. Below is everything we know about The Silver Chair movie that never happened.
1. It was a reboot.
Director Joe Johnston said the movie would be "set apart from the films in the other trilogy" from Walden Media.
2. Jill's backstory was expanded.
The first few pages of the book broadly describe the situation at Jill and Eustace's school. Magee said that a huge challenge in writing the script was "fleshing out Jill's back story for the film in a way that builds upon and honors the original book."
"What's interesting in the book is it's not clear what [Jill has] been bullied about. It's not clear what happened leading up to that moment, it's not clear what the context is. […]

Obviously it's still a dramatic time in world history, we're still in wartime, we're at a boarding school and this girl has gone through a lot of some sort or another. And so that's where we began our exploration. And then whenever you're writing a film, you want that journey that she's on to somehow be resolved by the journey itself."

David Magee, Screenwriter (full interview)
"Thematically, the story of a young girl who is being bullied but who has to find the courage to stand up not just for herself but ultimately all Narnians has such strong positive messaging."

Hannah Minghella, Tristar President (full interview)
[The Silver Chair] is about hope. It's about working together and recognizing how you can share responsibility with others and how you can work together. It's about standing up to tyranny; whether you call it a bully or however you like to phrase it. It's about standing up and not running from tyranny.

Director Joe Johnston (full interview)
3. Character ages
Jill Pole and Eustace Scrubb were "roughly the same as in the book," Magee tweeted. According to Lewis's timeline, both characters are 9 years old.
Director Joe Johnston said Will Poulter was "too old" to play Eustace. He was 24 at the time.
In 2017, it was rumored that Millie Bobby Brown had been offered the role of Jill Pole. She was 13 at the time.
4. Dawn Treader Flashbacks were considered.
At one point, Magee considered including flashbacks to some of Eustace's experiences in The Voyage of the Dawn Treader, but "decided we didn't need them."
5. The Lady of the Green Kirtle might have had a name.
The Queen of Underland's actual name is never revealed in the book. In 2014, Narnia.com began accepting fan ideas for a name that would be used in the film.
But, a couple years later Magee tweeted, "We have not given her a name as of yet and might not use any name in the dialogue."
6. Puddleglum's "speech" was in.
Would any adaptation of The Silver Chair be complete without the marsh-wiggle's heroic monologue to The Lady of the Green Kirtle from chapter 12?
"One of the themes of The Silver Chair which kind of crosses over a lot of things that I am interested in writing has to do with the ways in which stories help us negotiate our way through life and having an outside perspective on things. And even fantasy stories that help us to understand reality a little better, get us through the difficult times in our lives. […]

The main dramatic speech of the book and the film, at least from a thematic story, is when Puddleglum is talking to the witch at the end and he says 'You know you might be right, maybe everything you say is true, maybe none of the world that I believe in exists. But if it doesn't, well that makes this world a pretty sad place and not a place I want to stay in and so I'm going to keep searching for that'. And I liked the optimism of that from the most pessimistic of characters at the climactic moment of the story."

David Magee, Screenwriter (full interview)
7. New "trilogy"?
Director Joe Johnston said The Silver Chair would be "the beginning of a brand new trilogy. " This led to a tidal wave of speculation about what exactly he meant. NarniaWeb believes the hope was to continue the "trilogy" with The Magician's Nephew and The Last Battle, and then possibly follow-up with The Horse and His Boy.
8. Gresham liked the script. But then…
Douglas Gresham (co-producer, step-son of C.S. Lewis) said The Silver Chair would be "a corker of a movie," and called an early draft one of the best scripts he has seen for a Narnia movie.
But then, after a change in leadership at the studio, there was pressure to make it a "girl power action movie." At that point, Gresham walked away and the project petered out. Now, Netflix is developing Narnia adaptations with Gresham still listed as a co-producer.
Listen to NarniaWeb's exclusive interview with The Silver Chair screenwriter David Magee.
Are you disappointed that this version of The Silver Chair was cancelled? Post a comment below.