Greta Gerwig on Writing Narnia Movies: "I'm in the Wood Between the Worlds"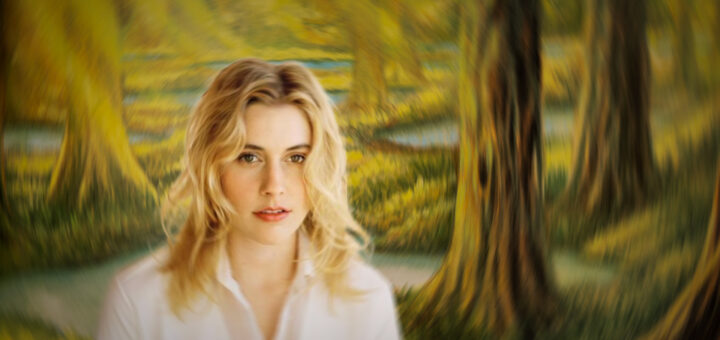 Apparently, Greta Gerwig is still very early in her creative process as she prepares to write and direct two Chronicles of Narnia movies for Netflix.

This week, on the Awards Circuit Podcast, she was asked about the project. You can listen to her reply at the 1:09:08 mark:
I'm in whatever part of my process is just like terror, I guess. It's a series of books that has meant a lot to me in my life. And C.S. Lewis as a writer [was] someone who had a lot of profound things to say.

But, I'm very… umm… (laughs) There's a thing in one of his books called the Wood between the Worlds. That's where I am. I'm in the Wood between the Worlds. It's a wood that goes on forever, you can't see the sky, it's so dense, you can't see the end of it. And there are all these pools and at the bottom of each pool is a universe. And anyway… that's where I am. I'm in the Wood between the Worlds. The problem with the the Wood between the Worlds is that you can often forget what you're doing there (laughs). This is actually a feature of it. You kinda get a little bit of amnesia. So you have to remember 'where am I going? Which world am I trying to get to now?' That's what I feel like. I'm very much in that.
The titles of Gerwig's two Narnia movies have not been revealed. There is also no word on a production schedule or release date. Here is what we do know about Netflix's Narnia.
Do you think Gerwig was dropping a hint? Would you like to see her begin with an adaptation of The Magician's Nephew? Post your thoughts below or in the forum!
Thanks to Bartek for the find.