Screenwriter David Magee Not Involved with Narnia on Netflix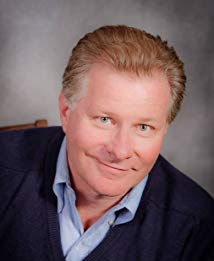 At least at this time.
In 2013, two time Academy Award nominee David Magee was hired to write the screenplay for The Chronicles of Narnia: The Silver Chair. Last year, it was reported that the script was being rewritten with then-director Joe Johnston, but the future of that project has been cast into doubt after October's announcement that Netflix would be developing Narnia movies and series.
Yesterday, David Magee shared this on Twitter:
No, at this point I am not involved in those.

— David Magee (@realdavidmagee) December 4, 2018
NarniaWeb would like to extend warm wishes to all of Mr. Magee's future endeavors, Narnian or otherwise, as well as our appreciation for his appearance on Talking Beasts: A Narnia Podcast. His latest screenplay, Mary Poppins Returns, is set to arrive in theaters on December 19th.
After so many years of watching The Silver Chair in development, how do you feel about this news? Do you hope that David Magee will still be involved with Narnia on Netflix at some point in the future? Who should be hired as a writer instead? Share your thoughts in the comments below.