Narnia Movie Stars to Appear in 'Prop Culture' on Disney+
A new trailer for Prop Culture briefly shows William Moseley (Peter), Anna Popplewell (Susan) and Georgie Henley (Lucy) from The Chronicles of Narnia movies.
"Feels a lot lighter," Will says as he holds Peter's shield. In a wider shot, Lucy's dagger and cordial appear to be lying next to Georgie.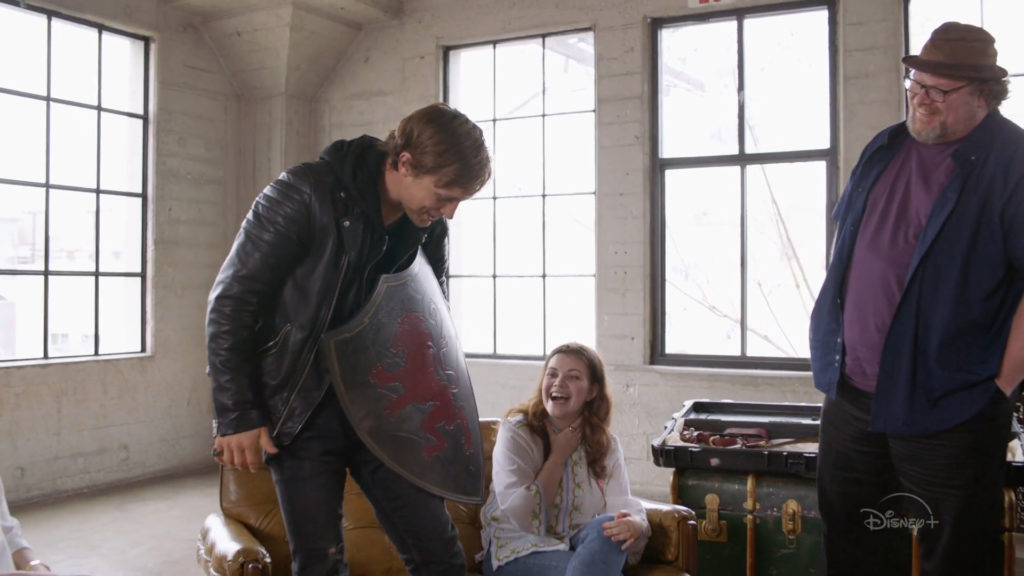 This looks to be the "really exciting" project that Georgie Henley teased last summer. In that same post, Georgie said that Skandar Keynes (Edmund) could not make it.
This trailer also includes Joe Johnston discussing Honey, I Shrunk the Kids (0:41). Johnston signed on to direct The Silver Chair movie in 2017 before it was cancelled.
All episodes of Prop Culture premiere on Disney+ on May 1. The Lion, the Witch and the Wardrobe and Prince Caspian movies are already streaming.