Joe Johnston's Nutcracker Stumbles at Box Office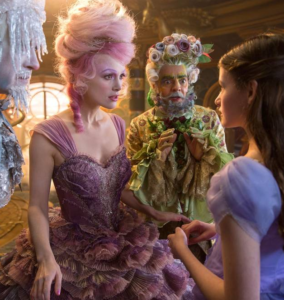 Lasse Hallstrom and Joe Johnston's sparkling fantasy film isn't doing so well.
After premiering on November 2nd, Disney's The Nutcracker and the Four Realms grossed a disappointing $20 million during its opening weekend. Produced with a budget of $125 million, Nutcracker is Disney Studios' lowest nationwide debut in over two years. The ballet-turned-epic-fantasy is not faring well with movie critics, either: Rotten Tomatoes currently gives it a rating of just 34%.
What does this have to do with Narnia? Joe Johnston was announced as director for The Chronicles of Narnia: The Silver Chair in May of 2017. Now that Narnia is headed to Netflix, his future involvement remains unknown. Last December, it was reported that Johnston had been hired to direct 33 days of reshoots for Nutcracker after original director Lasse Hallstrom became unavailable. In July, it was announced that Johnston would be listed as co-director for the film.
Film critics have described the movie as a mash-up of The Chronicles of Narnia and Alice in Wonderland. Does its poor opening weekend bode ill for Narnia? Do you think that Joe Johnston should be involved with future Narnia adaptations, whether movies or series? Share your thoughts in the comments below.